I have a little mini-update ready to go and then it'll be time for Susannah and Daniel's wedding! Yay! But until then, I have some more posters for you!
These posters were my Day 4 gift for N99's August Goodies. There's one relating to each hobby - click the pic if you're having trouble reading the text!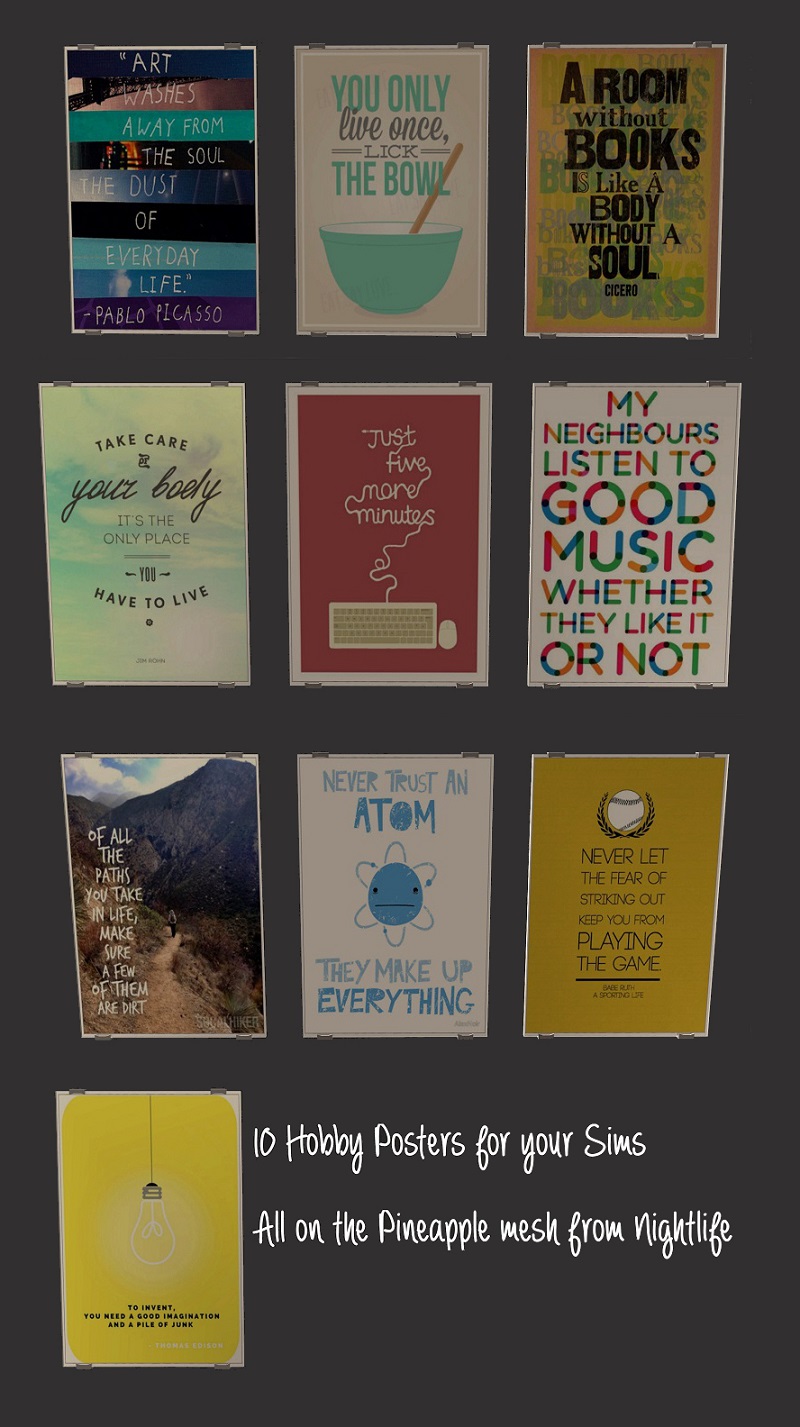 They're all on Pineapple, so you'll need Nightlife.
Download them
here
! Everything is clearly labelled, so you can delete any you don't want.