Round 36: February 2042 (Summer)
James Novak is 68 and Madelyn is 63.
(Eliot is 57, Maia is 41, Calvin and Aaron are 40, Ethan is 37, Connor and Lila are 30 and Wren is 3)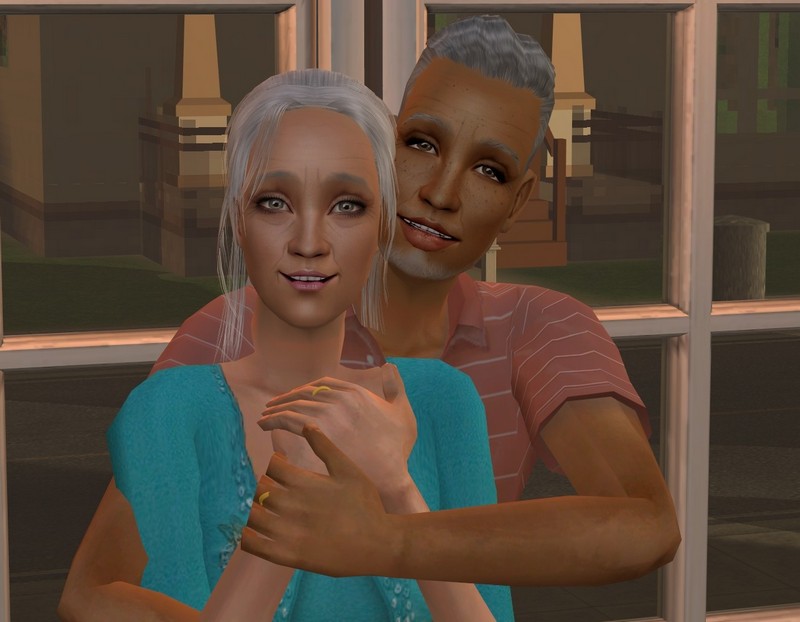 Narrated by James Novak
I'll really miss Novak Motors when I finally let go of it but I do finally have some concrete retirement plans.
I just enjoy selling cars. And even not selling cars, occasionally, if the car isn't right for the customer.
I recently talked my brother out of buying this ridiculous sports car. It's a nice vehicle I knew it wasn't something he needed.
Soon enough, this will all be Calvin's to deal with. I feel good about handing the business over to him.
Much as I wish they were, none of my sons are interested in running a business. It's not even close to being Aaron or Ethan's thing and Connor is very committed to his own career.
But Calvin is looking at retiring completely from the sports world and he thinks Novak Motors would be perfect for him.
Part of the reason I've been so hesitant to retire was that I wasn't sure of who would take over. But I'm confident Calvin will keep the place going to my standards.
I still want to stay a little longer, which Madelyn doesn't get at all.
She wants me to retire right now, which I'm not quite ready for.
I suppose I'm just not quite sure what I'd do with all my time without working.
Even on my days off, I often find myself spending a few hours on the computer, looking over Novak Motors' finances.
I may just wait another two years until it's time for Madelyn to retire and stop then. It'd be much nicer if she was at home with me.
She'd love to retire right now but she's going to stick it out until official retirement age anyway.
After that, we might think about taking a trip somewhere.
Maybe we'll go to Takemizu. Connor is planning a honeymoon there for Lila and himself and he thinks it looks fantastic.
I wouldn't mind visiting there, though I think Madelyn might be keen on a beachy holiday.
We've been there and done that but she still might take some convincing.
Connor and Lila are so excited about their trip though. It's the perfect destination for both of them.
And of course, there's plenty of excitement surrounding the wedding as well, especially for Lila and Madelyn.
Had we ever had a daughter, Madelyn would have loved the wedding planning process, so she's really enjoying all of Lila's updates. Lila is too much of a control freak to actually let her have any input but Madelyn doesn't seem bothered.
Even Connor isn't getting much of a say there but he's content to sit back and let Lila have her way anyway. He's not very fussed.
Input or not, this wedding is letting Madelyn and Lila bond a little bit. They've never really had much in common. Not that they ever fought or disliked each other. They're just very different people.
Madelyn has always been close with Ethan's wife Maia though. They clicked pretty much from the start.
Whenever we have the family over, Madelyn always spends a good portion of the time chatting with Maia.
The grandkids all love visiting even more since we had the jungle gym installed in the backyard.
Wren is too young to use it at the moment but she's a pretty active little girl, so I'm sure she'll be up there as soon as she's big enough.
She's very fond of her Uncle Aaron, so he keeps her entertained for the time being.
We love having all the grandkids over. We're lucky in that they all get along and are normally very well-behaved too.