This lot serves two purposes - a contribution to the N99 challenge for May/June, which is decorating with moodboards and, more importantly, a place for these girls to live now that they're out on their own. I used a Coastal Bohemian moodboard for inspiration. Very loosely interpreted in places, as is always the case when I use any sort of theme in my decorating.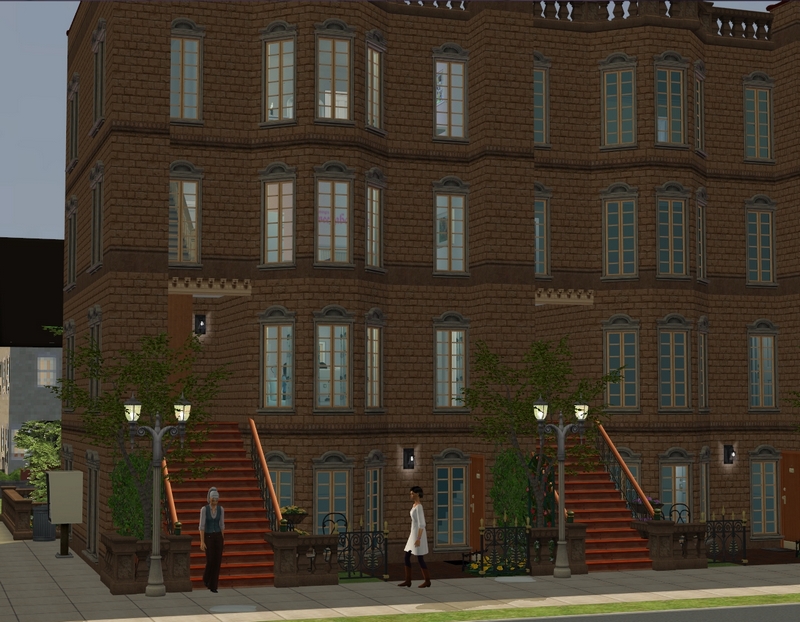 The girls live in this apartment block, built by Starr. Emma's sister Sophie lives in the same block, though that will change once she marries Oliver.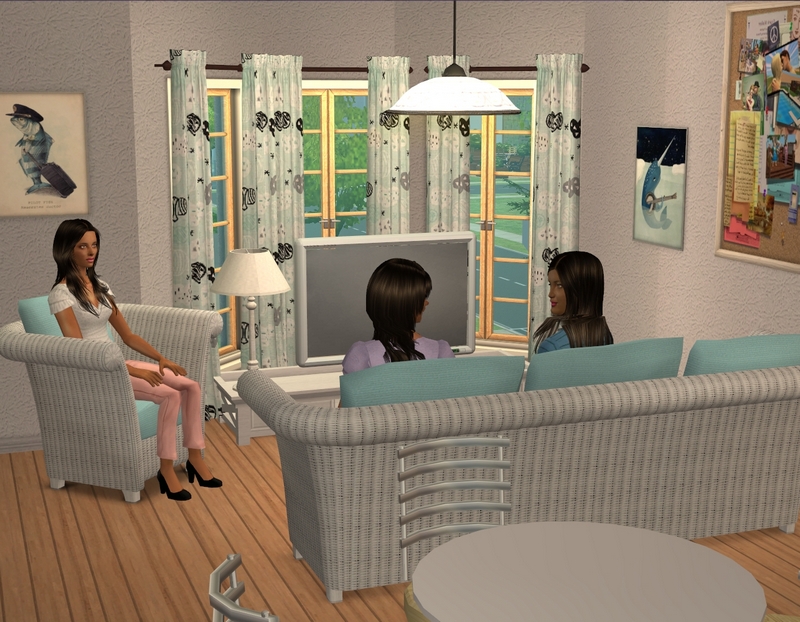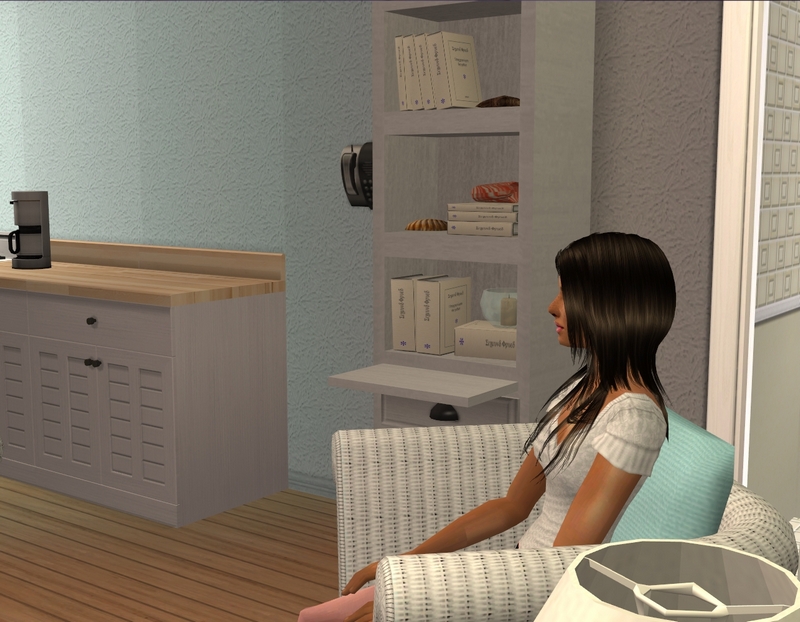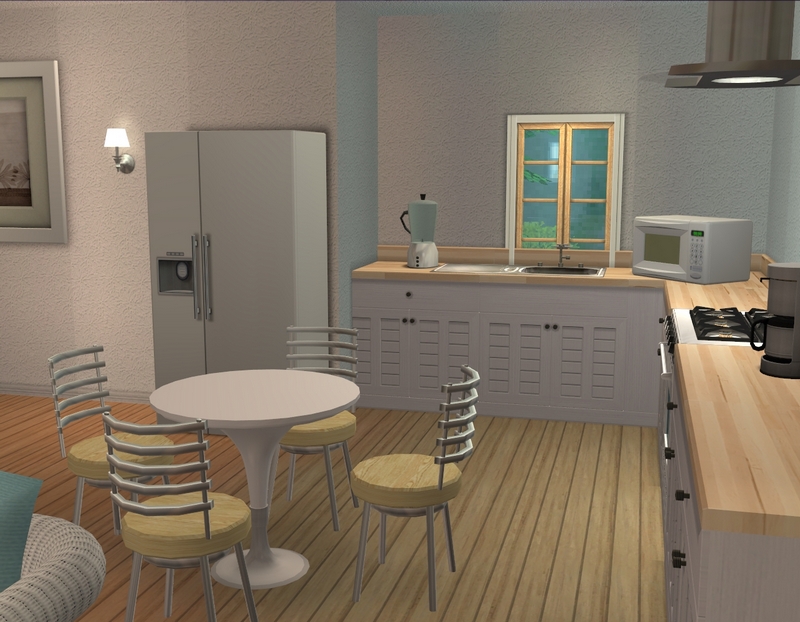 The living/kitchen/dining area. Please note the cute and quirky fish posters in the first pic! I was so happy to find them, because I was trying to at least vaguely stick to the theme without adding too much extra CC and I happened to already have those in my downloads folder. :)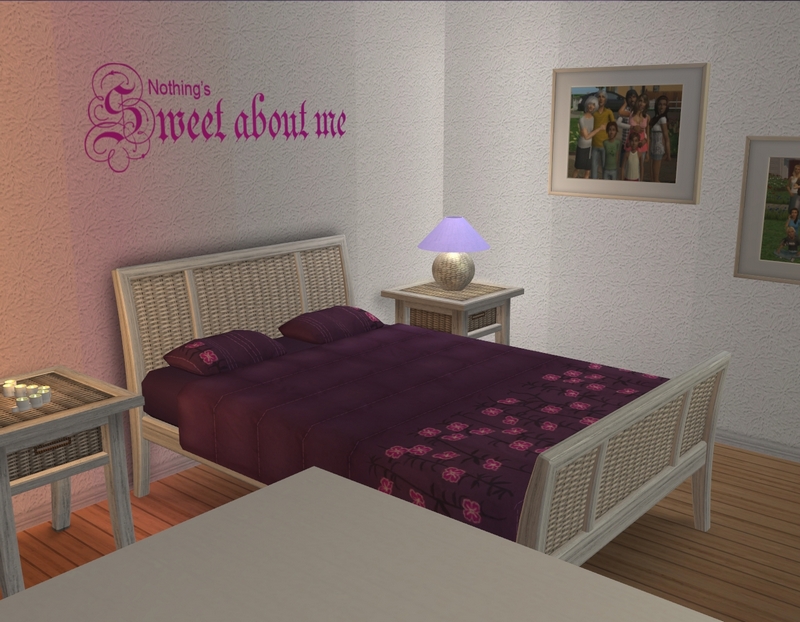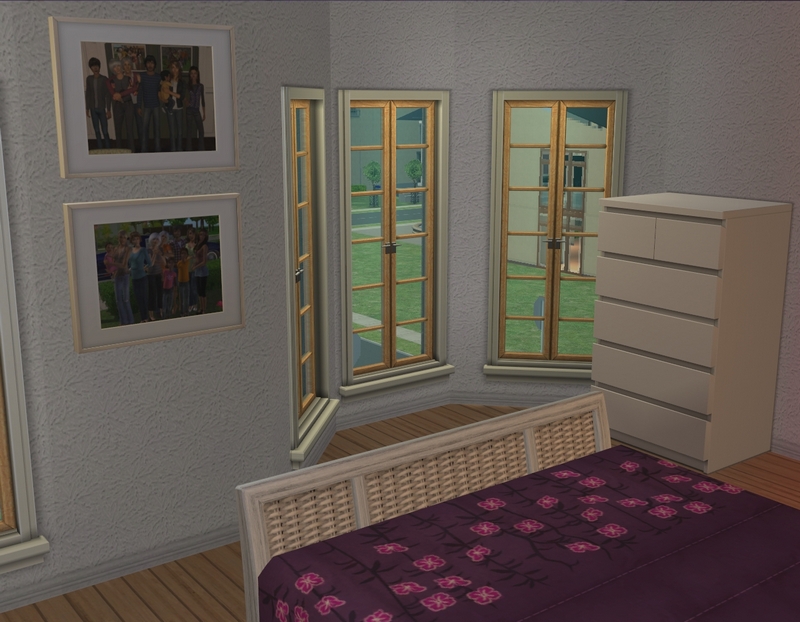 Some of you may have already guessed this was Emma's bedroom; that decal wouldn't really suit Lauren or Jessica! She still needs some curtains. I was having issues with the ones I wanted to use, as they don't have a diagonal morph. :\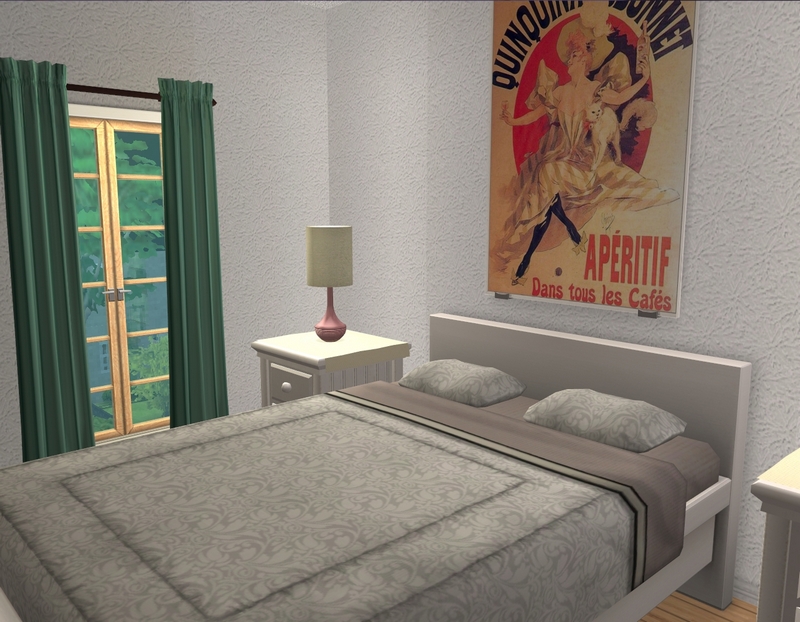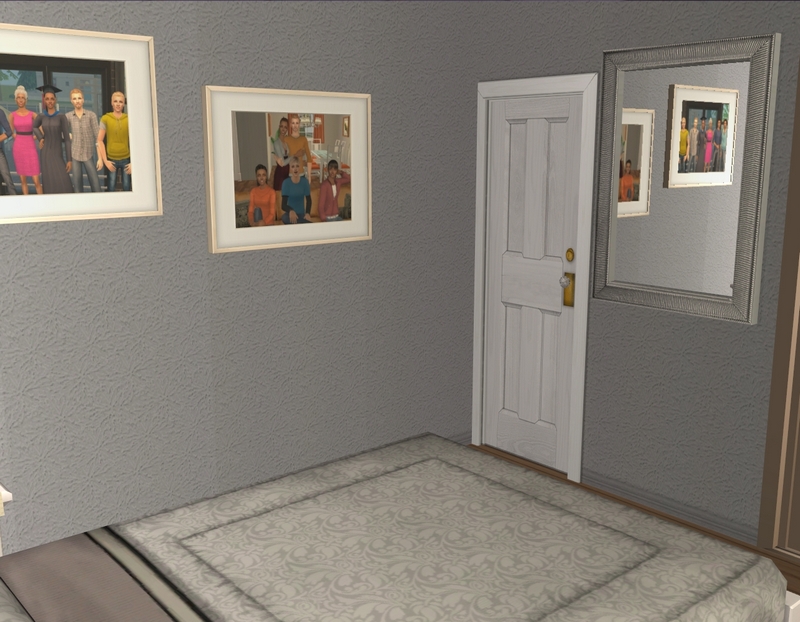 This is Lauren's bedroom. Not pictured: the very cool Weapons of Mass Creation poster that I thought was perfect for a journalist like Lauren.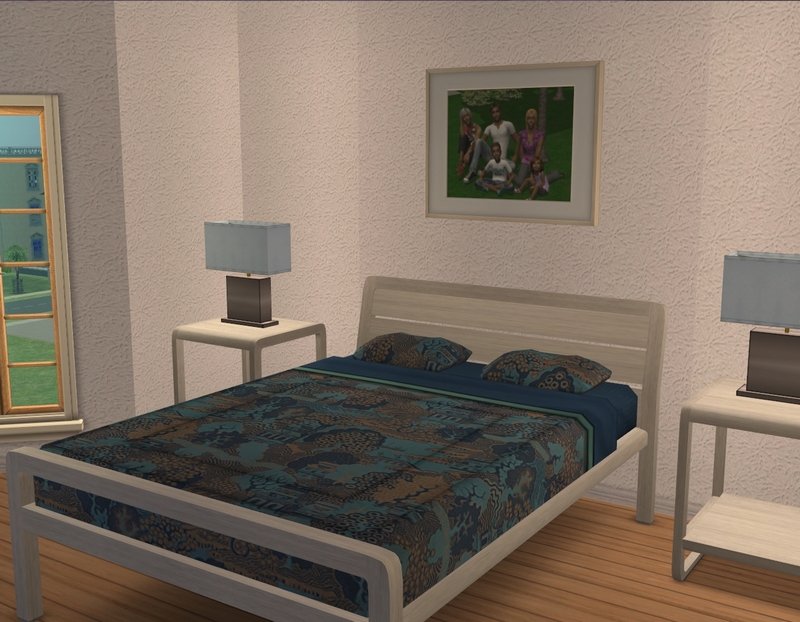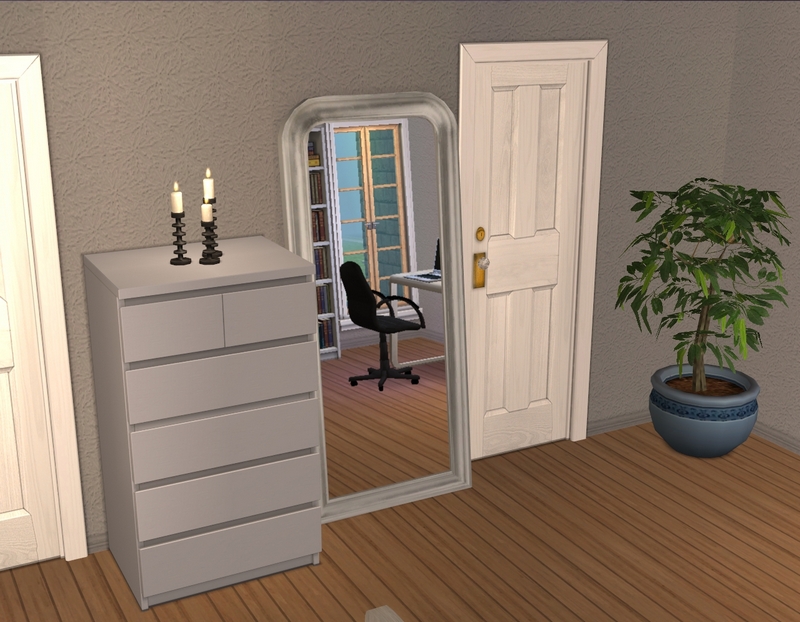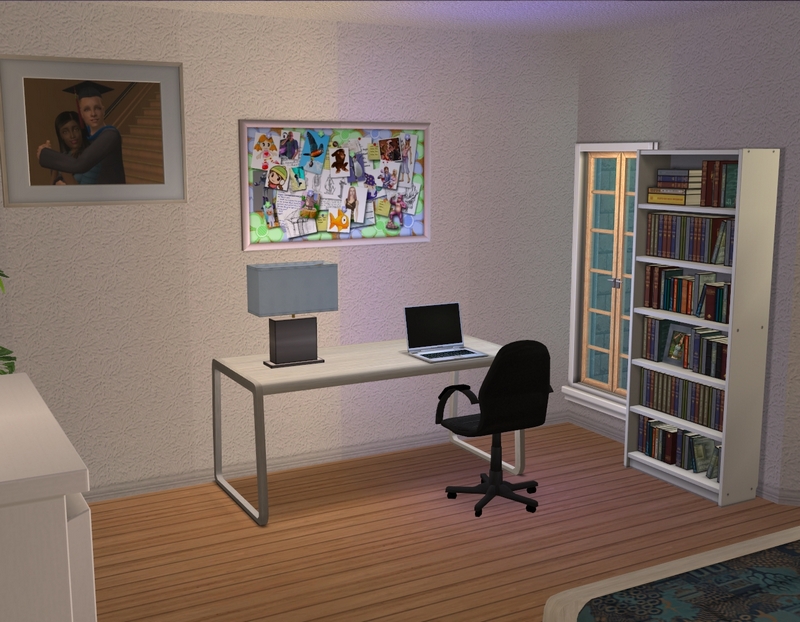 Finally, Jessica's bedroom. I had already decorated this bedroom before deciding to use this place for the challenge, so I had to decide whether I wanted to scrap it or just change up some colours and work with what I'd done. I chose to do the latter and I think it worked out pretty well. :)
There are bathrooms in this place, though they're not featured here. You guys know me and bathrooms. ;) They're pretty basic and don't fit particularly well into the theme (having also been done before the challenge), so I didn't bother taking pictures.