Round 35: June 2042 (Winter)
Abigail Carmody is 59, Jesse is 57 and Austin is 21.
(Nick is 39, Mitchell is 23 and Declan, Justin, Xavier and Lauren are 21)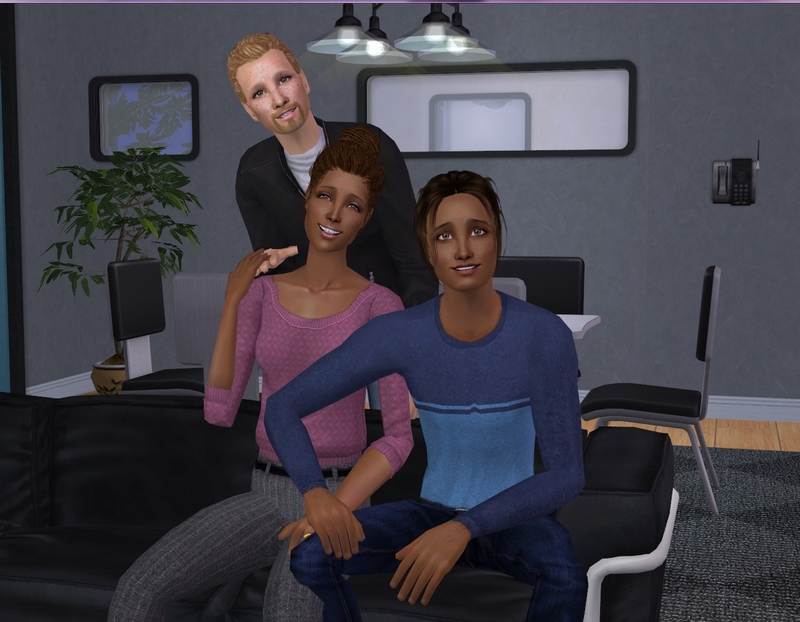 Narrated by Austin Carmody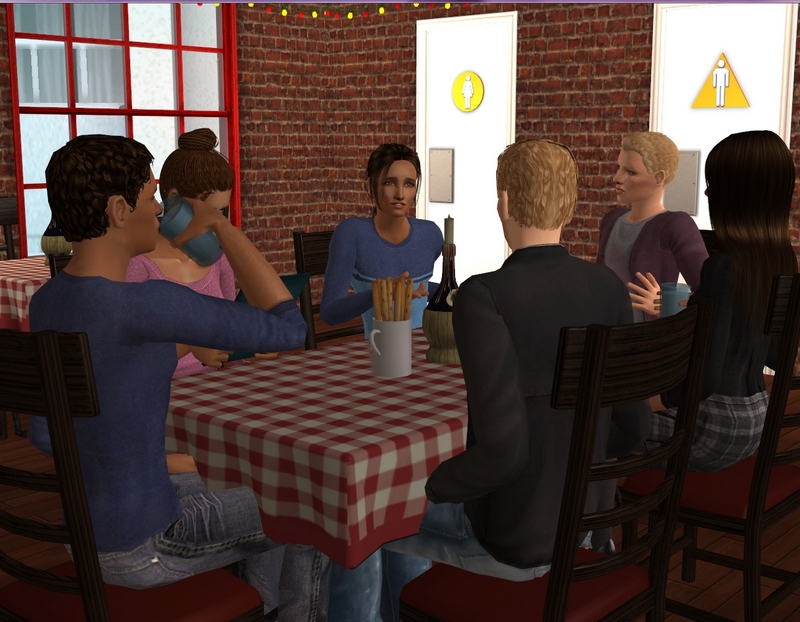 We started the month with lunch out at Tate's Pizzeria, to celebrate Mitchell's promotion.
Mum was disappointed but honestly, we wouldn't have even fit at the same table! Nick promised her he'd bring the whole family over in the near future.
The kids probably would have found all the talk about Mitchell's job pretty boring anyway.
Mitchell is so excited though. He thought it would take a lot longer to get to executive chef level but he feels really lucky that it's happened so early in his career.
It sounds like he's making some pretty great money and is able to put some away every week, rather than pouring it all into rent.
It was just really awesome to catch up with everybody.
He didn't say anything to Mum and Dad, because it's early days but Mitchell is also dating somebody now.
They're taking things slowly, because Mitchell's a little cautious these days but so far, so good.
I don't think Mitchell has dated anyone at all since Dixie, so I'm curious to see this girl who has caught his attention after all this time.
Lauren has been dating this guy called Dane since classes started back but I hadn't met him until recently. Nora and I decided to go and meet them at the campus bar, rather than having them come out to Exeter.
Dane seems nice enough but really quiet. Even with prompting, he just never seemed to have much to say.
I think he's an odd match with Lauren, considering that. She's really not quiet.
Maybe that's why she likes him though? She can just talk and talk and not have to worry about him wanting to get too many words of his own in.
Or maybe he just takes a while to warm up to people or he's not good in groups.
Talking to him one on one later, Dane opened up a little bit more.
I don't know. I'm trying to give him a chance but I think I liked her ex, Eddie, better than I like Dane.
But I guess Lauren's opinion is most important here and she seems to like him. I'll just see how it all goes.
Lauren hasn't had much of a chance to get to know Nora that well, so we've been trying to meet up more to let that happen.
So far, they're really hitting it off. I knew they would.
I guess I'm a little biased but Nora is pretty damn likeable, in my opinion.
As you might have guessed, things are going very well with me and Nora.
Our work schedules are totally compatible, so we get to spend all the time we like together, which is usually a lot.
She's such a great girl. I didn't know where it was going when we first met but it's been about two years now and we're still going strong.
For Christmas last year, Nora got me a vintage pinball machine, which was amazing. I don't know where she found it or how she afforded it. I'm terrible at it but I love it anyway. When she comes over, we usually play a game or two.
It's currently living in the spare room, much to Mum's consternation. I don't think Dad minds too much though.
I've been ordered to take the thing with me when I move out. It's going to be tough on Dad.
Mum and Dad are mostly pretty cool but I still can't wait to move out.
Cool as they might be, I'm still 21 and living at home with my mum and dad. That's not especially cool.
They really like Nora and don't mind her coming over as much as she does but I'm ready to move out.
I did initially think living at home was pretty sweet and it still is, in a lot of ways. I don't think I'll mind giving those things up for a little independence now though.
Fortunately, I'm going to finally get that next year. My friends are graduating from uni, finally, and we're going to get a place together.
That was kind of a relief, honestly. I was looking around just to see what's around and there weren't a whole lot of four bedroom apartments in our price range. Three is more doable.
The guys are on winter break from classes right now, so we've been able to hang out more than usual and do a little bit of planning for next year.
They've been checking noticeboards at uni, looking for anyone selling household stuff and I've been doing the same here at home.
I never thought I'd be excited to find a great deal on a couch but I was. Who knew that could be so thrilling?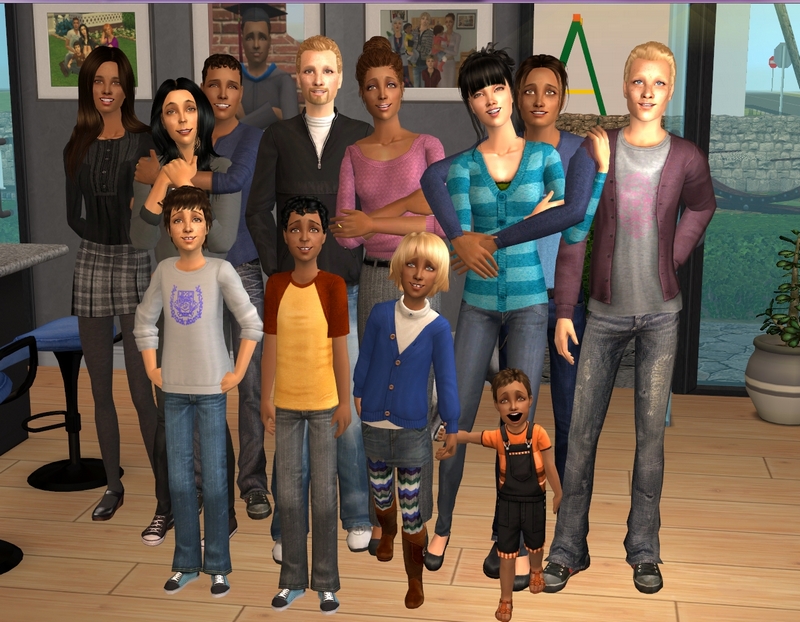 Notes:
Title is from "(Nice Dream)" by Radiohead.
Mitchell actually didn't have a job until now and I just realised it when I was setting up the family portrait. Oops! He jumped right in at the executive chef level though, which is quite the promotion. And Mitchell's update isn't too far away, so you'll hear more about his dating situation then.
Austin was a little lukewarm on Dane. They had several negative interactions when they were talking - not fighting but just blank looks and turning away from each other. But then Austin rolled the want to be friends with Dane when he got home, so...I don't know.
I really like Nora and I hope Austin continues to as well! I would like to make her a playable one day. :) The pinball machine was an actual gift after one of Austin and Nora's dates - she just left it at the front door. It seemed appropriate for a guy like Austin, as opposed to other things she could have dropped off, like that $5000 fountain or the expensive telescope, so I wrote it in. Jesse really does love it and Abigail really does hate it. When I put it in the spare room, she stood there for a good while just cringing at it. She had better facial expressions than the one I snapped a pic of but her arms were going all glitchy, so I couldn't get a pic of any of those, unfortunately!