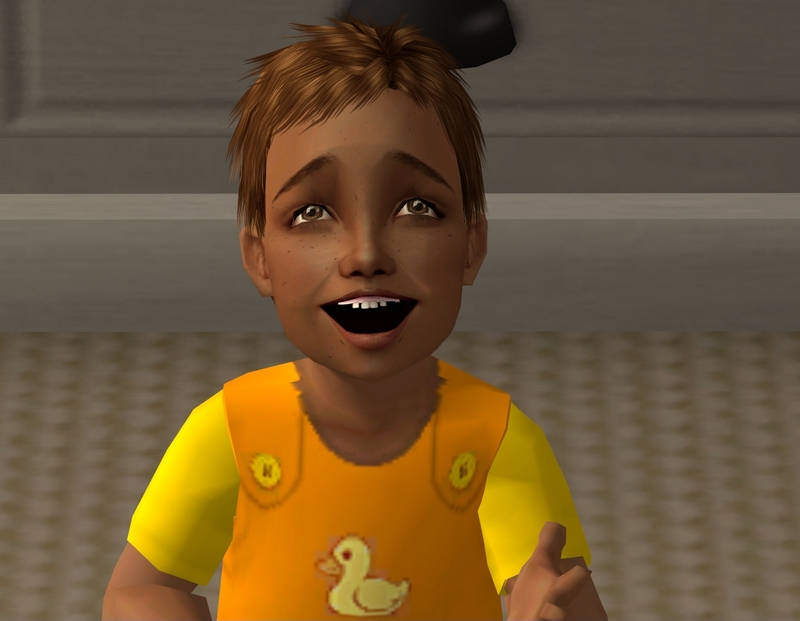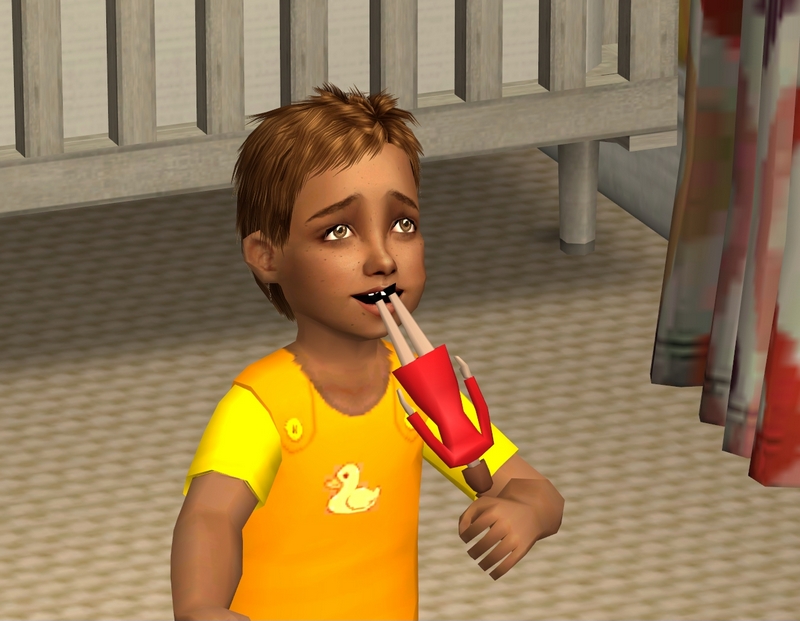 Despite his propensity for eating dolls rather than playing with them, he is already proving to be just as sweet as both his parents and his older siblings.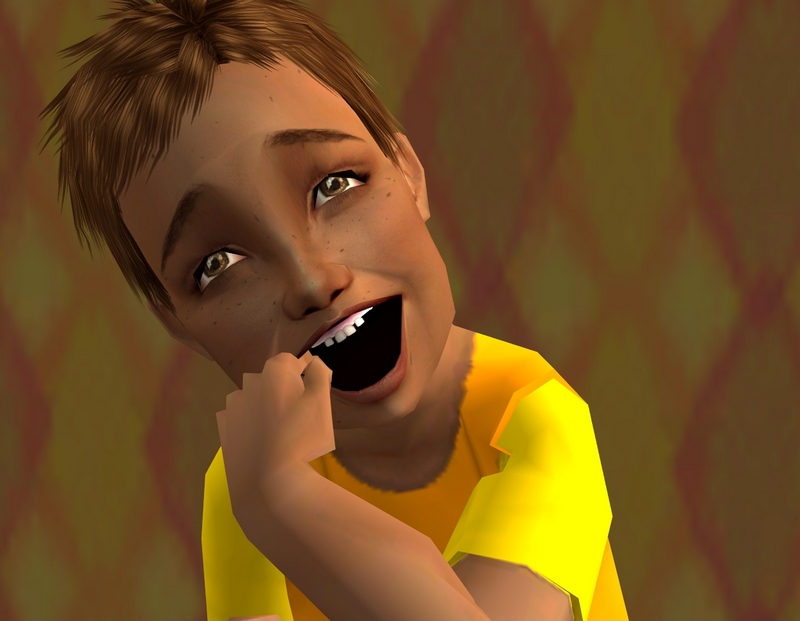 He is an extremely happy little kid!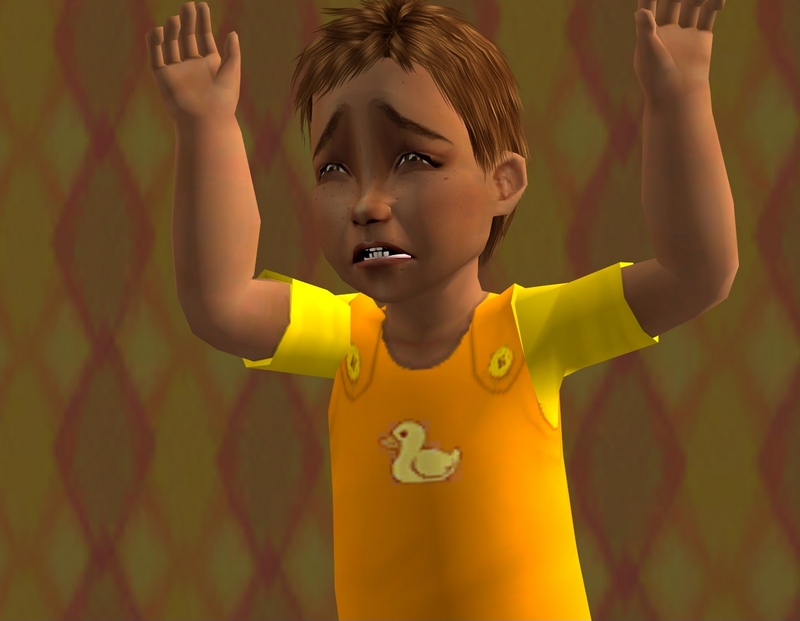 Most of the time anyway!
Bonus shots: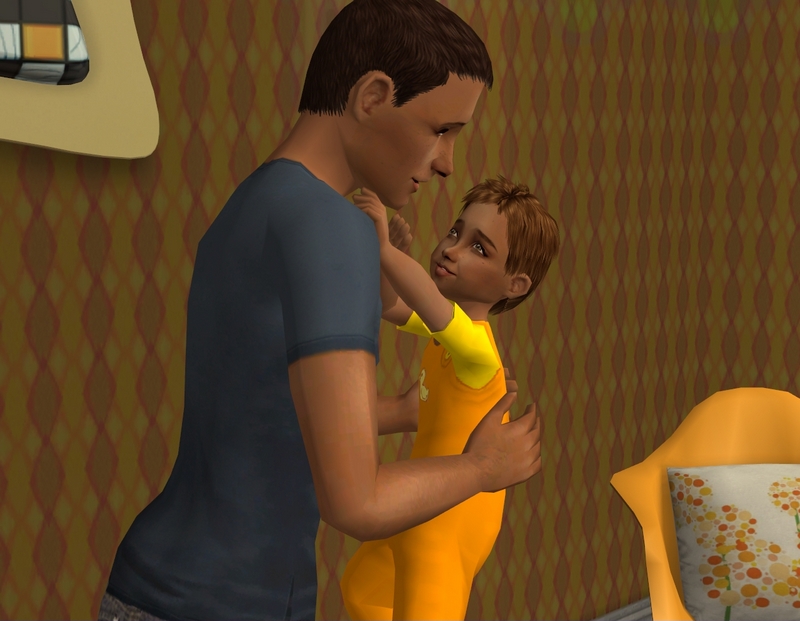 Here's Alex with his dad Nick, because I don't think we've seen much of Nick, post-rebuild.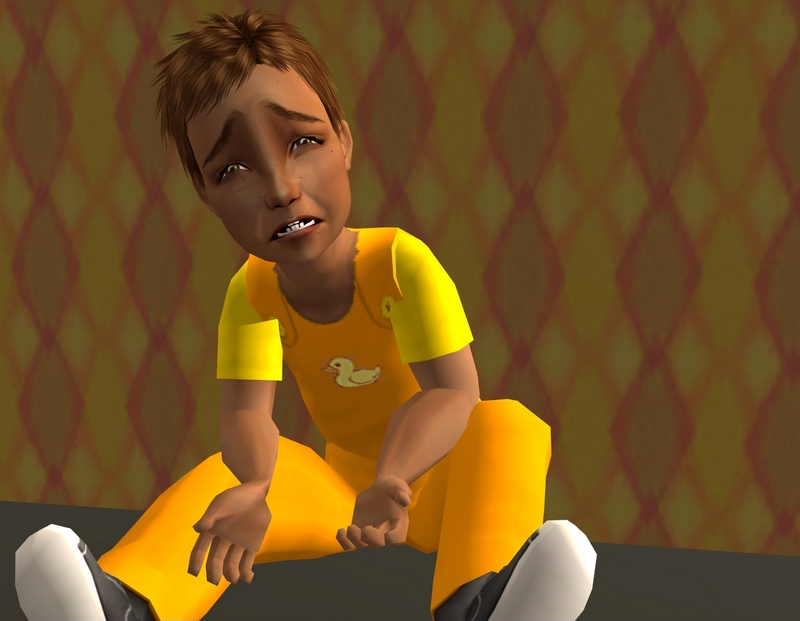 Also, probably the most hilarious picture I have ever taken of a toddler! He was shrugging his shoulders, like "Why? Why am I up on this counter when I just want to follow my dad around?"
Comparisons (although it is patently obvious which parent he favours):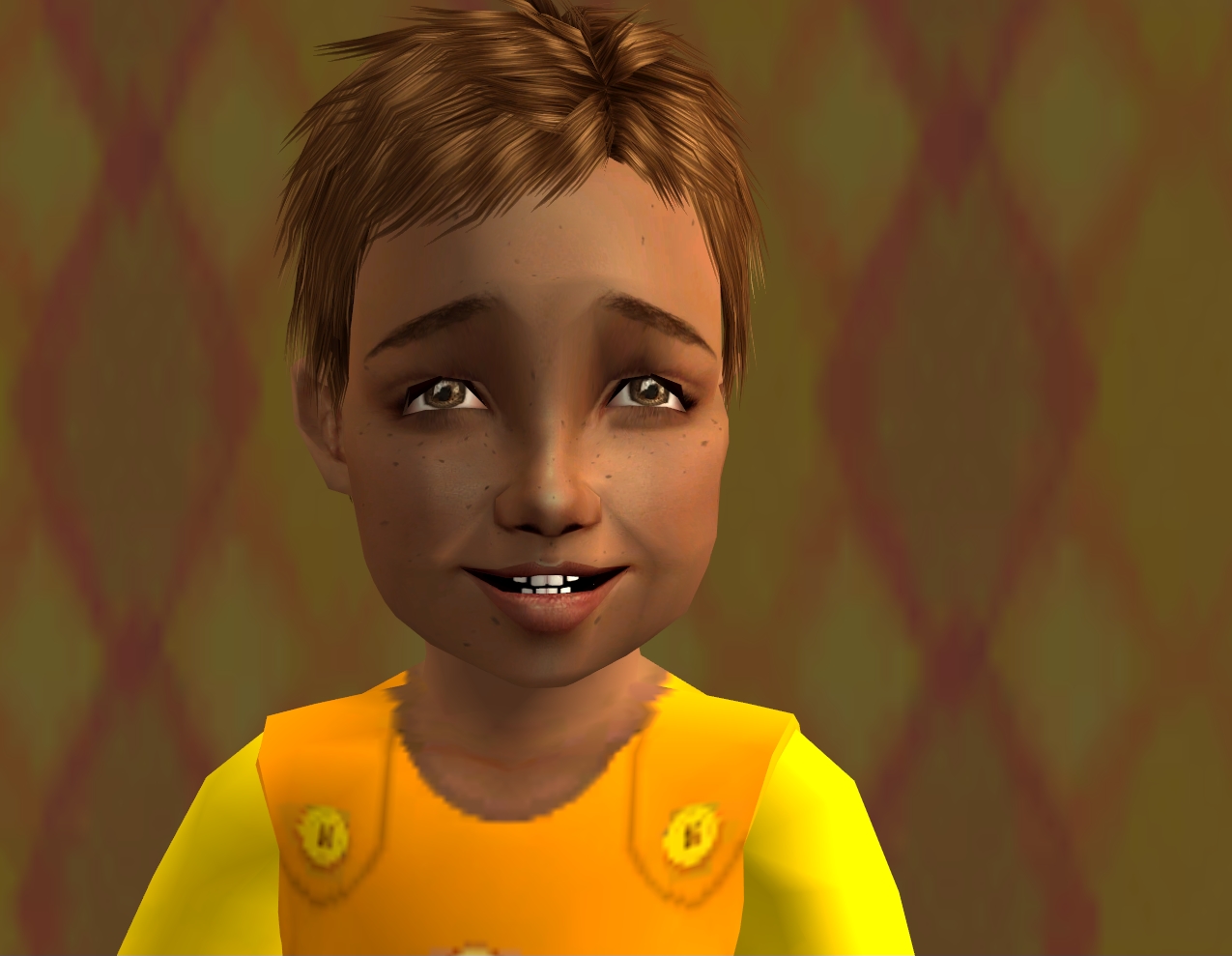 Here's little Alex once again...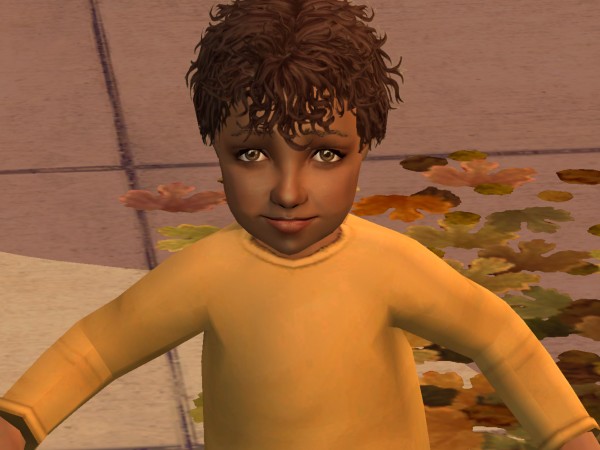 and here's his dad Nick at roughly the same age...
Notes:
Alex's hair might be darker next time you see him. I haven't recategorised those two browny Pooklet colours that are categorised as black.
Love Alex! Isn't he adorable? I knew he would be though. Nick and Sarah's kids all turned out amazingly cute, considering how odd she looked as a child!