Round 34: March 2040 (Autumn)
(Sophie is 27 and Justin is 19)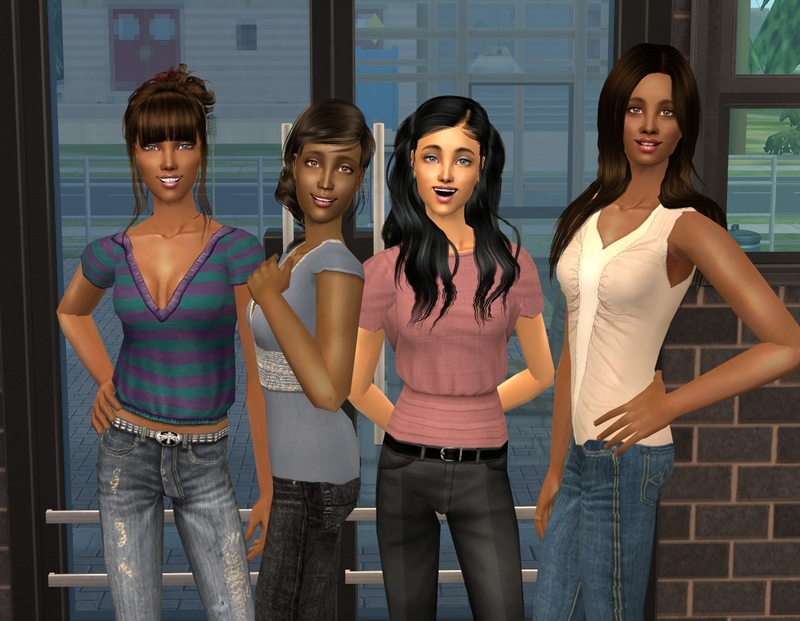 Narrated by Emma Gottlieb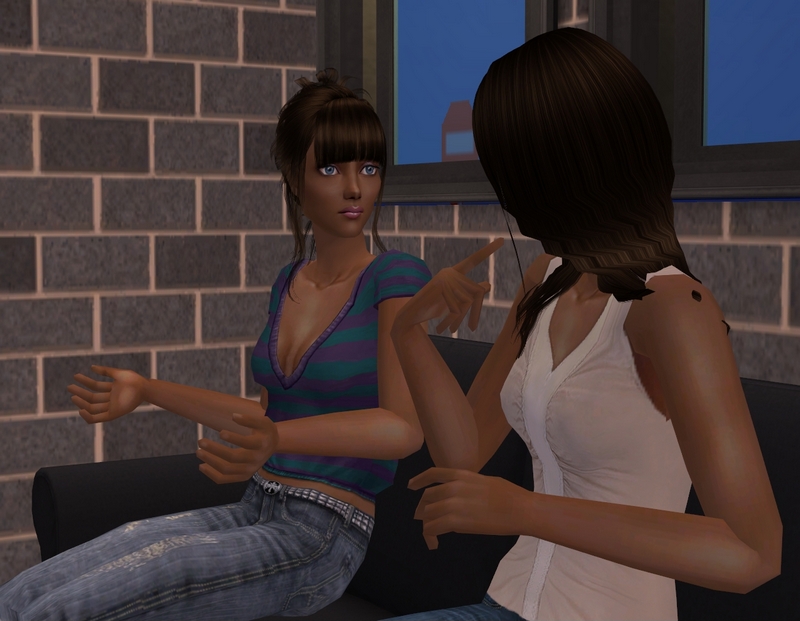 I guess Lauren wasn't busy enough this semester, because she's decided to start up The Suffolk Sun, a campus newspaper. She says it's going to look awesome on her resume once she gets out in the real world and wants to start writing.
The way I see it, she's got great connections already with her mother being a fairly prominent journalist but Lauren is really excited about this newspaper thing. She's spent a ton of time trying to rope us all into contributing.
She's convinced Jessica to start doing a food column for her - just some recipes that students can make in their dorms or rentals, that are easy and don't cost much money.
No way am I getting involved. I do enough typing for my classes. I'm not going to add to it, unless maybe Lauren can pay me.
Louisa has so far declined as well. She's really trying to make sure she doesn't take on too much.
Louisa had the option of taking some extra classes to catch up with Jessica and me and graduate on time but this semester, she decided not to take that up.
Seeing she already has a history of not coping too well with a standard course load, packing her schedule with more classes didn't seem like a great idea.
Louisa is doing really well in her classes this semester, so why mess up a good thing?
She's quite content to stay behind a semester now, even though Jessica and I will be leaving before her.
Lauren is pretty damn thrilled that she'll have Louisa with her for a bit longer.
And for Louisa, it means a shorter separation from Justin.
They're talking about maybe getting a place together back in Sullivan once Justin graduates (Justin is all for it, Louisa needs some convincing), so they're pretty serious.
I'll probably end up rooming with Jessica and Lauren after graduation and I think I'll be happy with that arrangement for at least a few years.
I went to catch up with my sister Sophie recently and Jessica insisted on coming along to "pick her brain". Sophie just took over Grandpa's restaurant The Claudette and she's about to undertake a huge renovation. She's at the restaurant a lot these days, so that's where we met her.
I'm not going to lie. It's pretty boring listening to two people talk about the restaurant business when you have absolutely no interest or knowledge of it yourself.
It didn't take either Sophie or Jessica very long to realise I was dozing off though, so we were soon at a table, just catching up in general.
Sophie usually wants to know if I have a new girlfriend yet. Sophie is cool but it's almost like having another mother sometimes.
But anyway, I was happy to be able to tell her about Heather, the girl I've been seeing lately. We've only been together a month or so but I really like her.
I was hoping to meet someone this year but I thought I'd have to look a little further than just across the hall.
She just knows she doesn't want to do music. She thinks that would take all the fun out of it, which I can understand. I wouldn't want to make a living out of my hobbies either.
We still haven't ever argued about anything, which worries me a little bit. It makes me wonder what might be coming up on the horizon!
I'm trying to just enjoy things though, because we really are having a lot of fun together.
So far, Heather has hit it off with all of my friends, which is a relief. I worry about that sometimes, because my first girlfriend, Laurel, didn't really make any secret of the fact that she really disliked Lauren.
Thankfully, there have been no issues like that with Heather.
Actually, when I "introduced" her to Jessica, it turned out they'd already met and chatted a few weeks ago in the dorms and got along then too.
That was the most important one to me. I think if Jessica ever really didn't get along with one of my girlfriends, that would probably be it for the relationship.
Title is from She Bangs The Drums by Stone Roses. Heather was originally going to be a guitarist but I changed it to drums once I remembered the title I chose for the update!
Heather and Emma were entirely autonomous. I was pretty much letting the girls do what they wanted while I cheated them up (because they were still freshmen, fresh out of CAS) and Emma started flirting with Heather. They kissed, made out, woohooed in the hot tub and fell in love all by themselves. I just made them go steady at the end of it, considering they seemed to know what they wanted. :)
Heather gets along with everyone insanely well. I had to check her nice points to see if she had a ton of them or something! Nope - just 3. So I don't know. She's just really good at being a Popularity sim, I guess. If I ever marry her in, she'll have to get the Charismatic trait.
Not sure what I'll do with Lauren's newspaper. I'll just keep it in mind in case I think of something to use it for one day. When I do another student union, I'll probably make an office for it.
Poor Declan didn't get a look in this time around but he narrated his own update, so I'm okay with that. Emma had a lot to say!
Grades: Jessica has a 4.0, Emma and Lauren both have a 3.8 and Louisa has managed to drag her average from a 1.9 (where it was after she got on academic probation) to a 3.4! Pretty impressive!