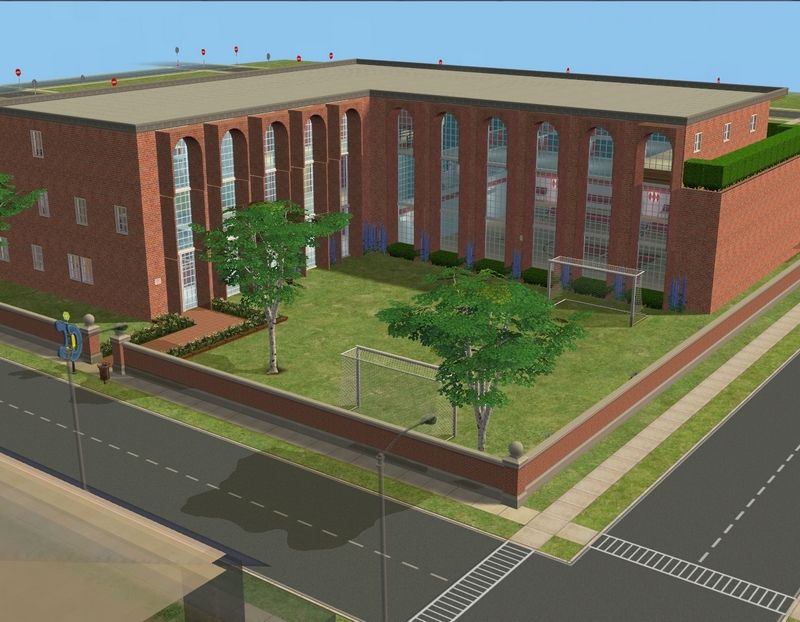 So here it is - Sullivan High School, Version 3.0! Or maybe it should be Version 2.1, seeing Version 2.0 never really got finished (due to my hood going kaput) and this is based on what I had done so far and what I had planned if I'd been able to continue.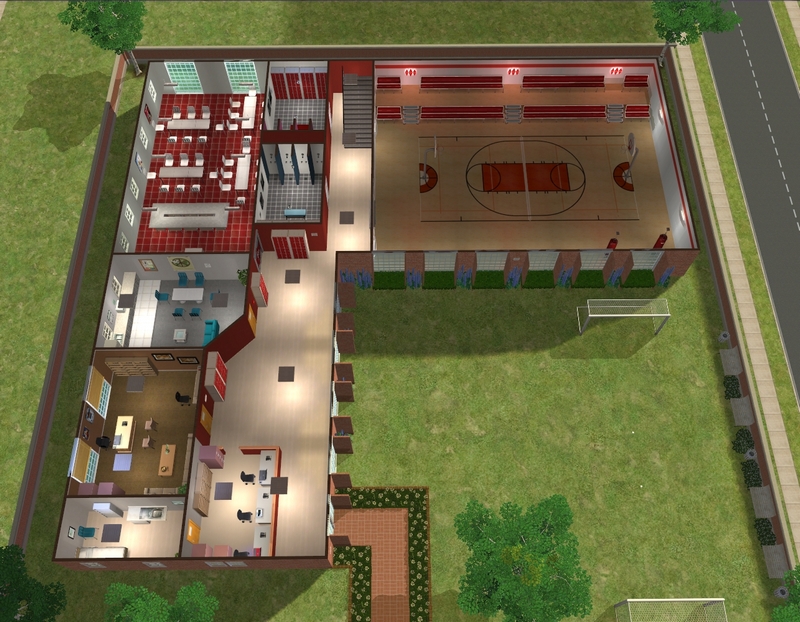 I always find layout pics pretty boring but other people seem to like them, so here's the first floor layout.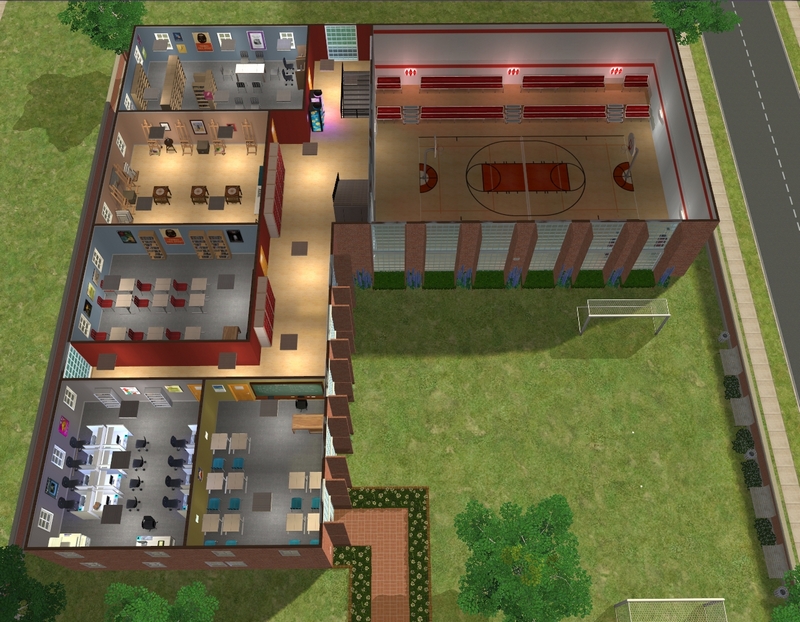 Second floor layout - the gymnasium is a two storey room, though there is nothing on the second storey at all. I just didn't want the basketball net poking into the floor of the second storey!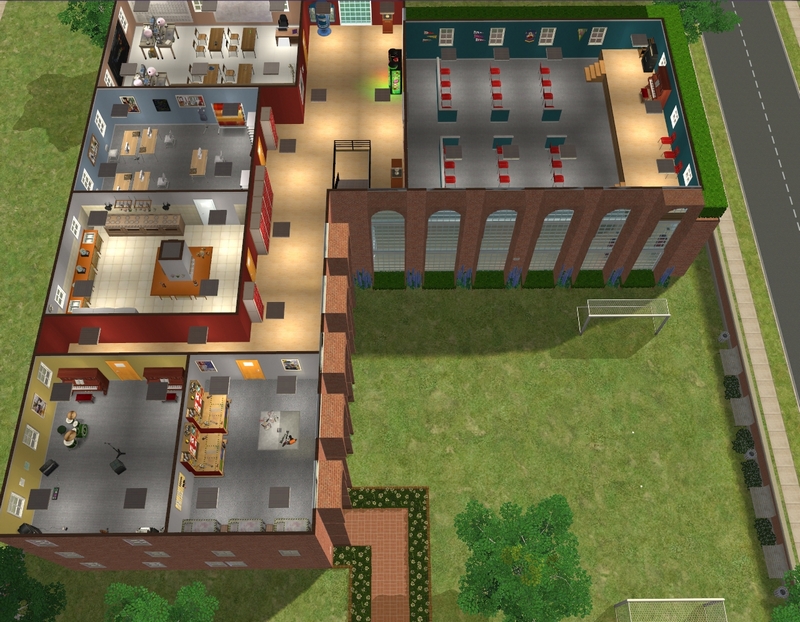 Third storey layout.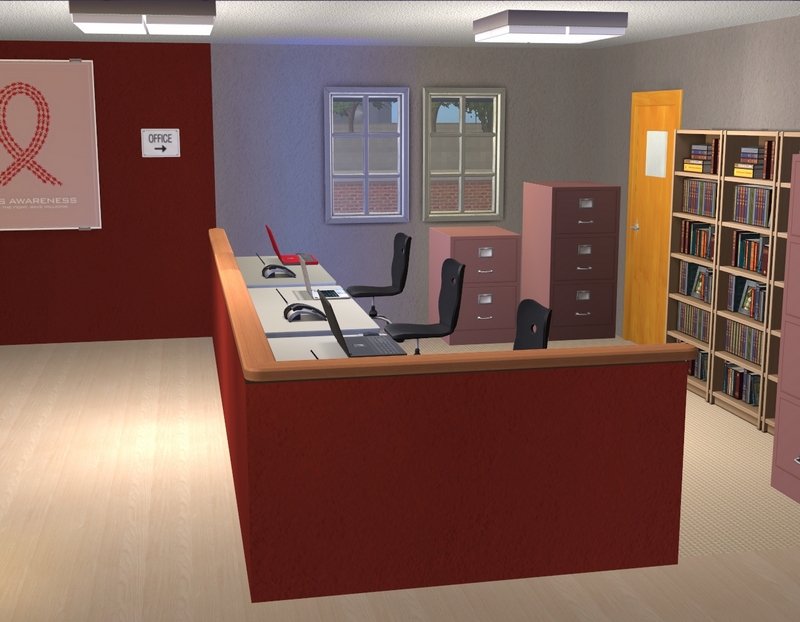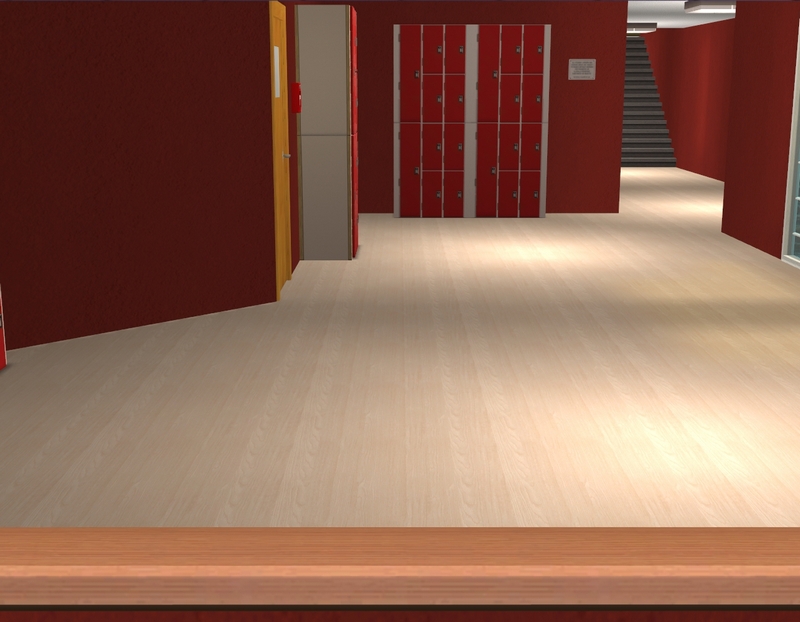 Admin area and hallway. The hallways upstairs are not terribly more exciting than this one, so I didn't bother with extra pics of those. Let me know if you want to see them though and I'll add some.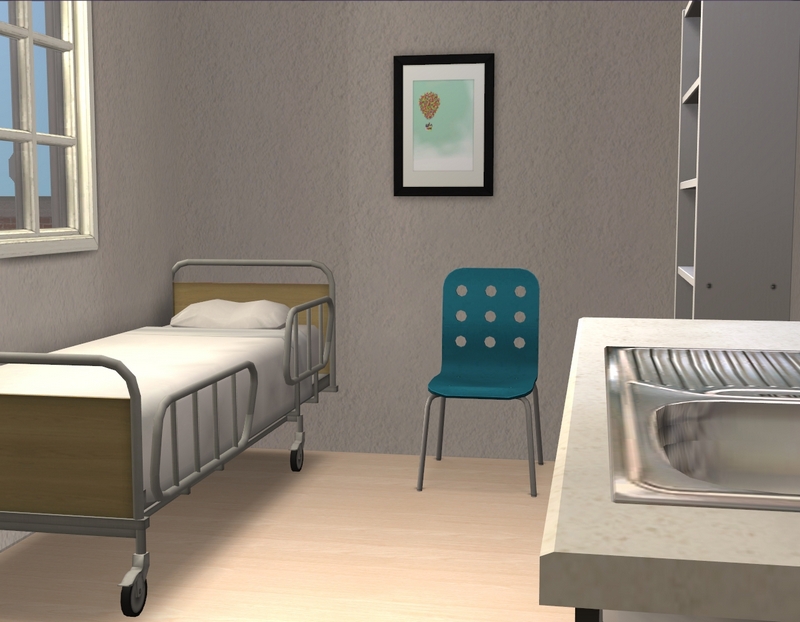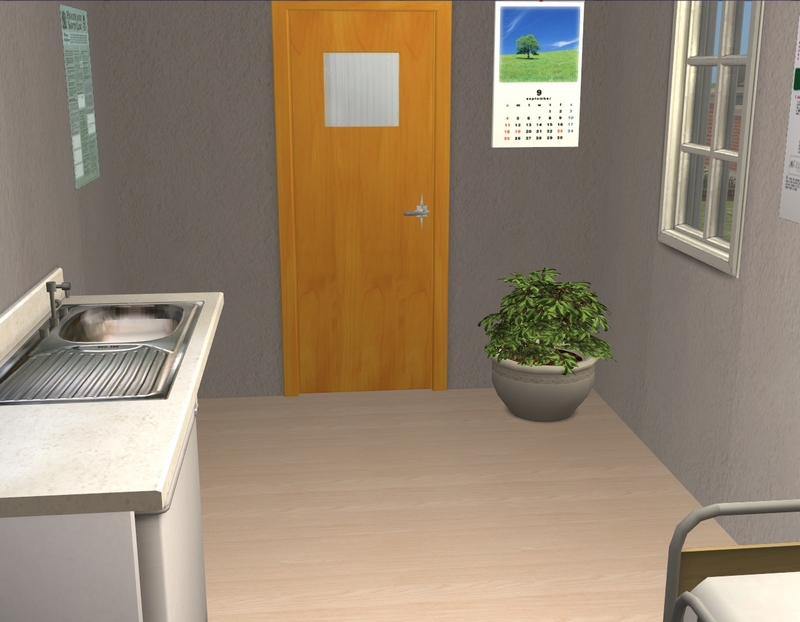 Australian schools do not tend to have nurse's offices but we do have sick bay. The people who work in the admin area are in charge of it and they are always trained in first aid. Sullivan is not in Australia or any other real place (which means I can ignore realism when it suits me!) but I tend to add in Australian things anyway sometimes.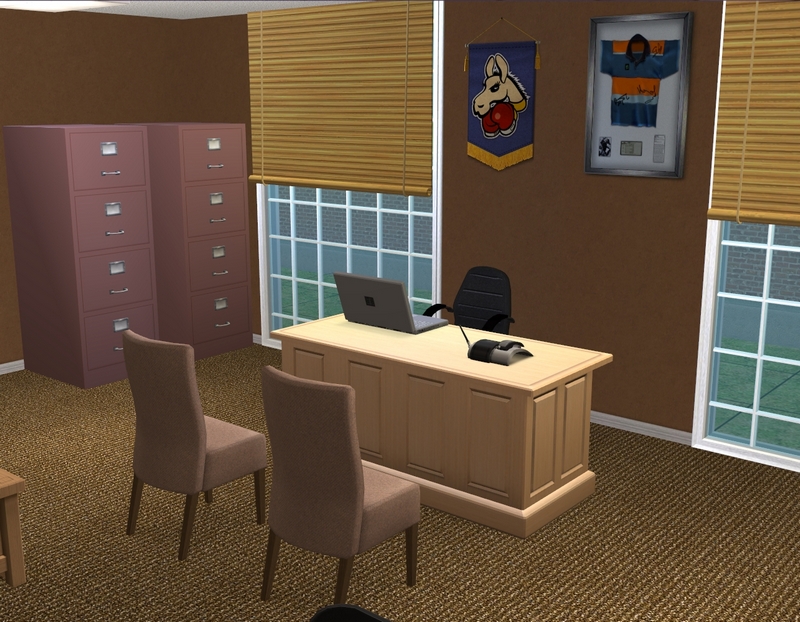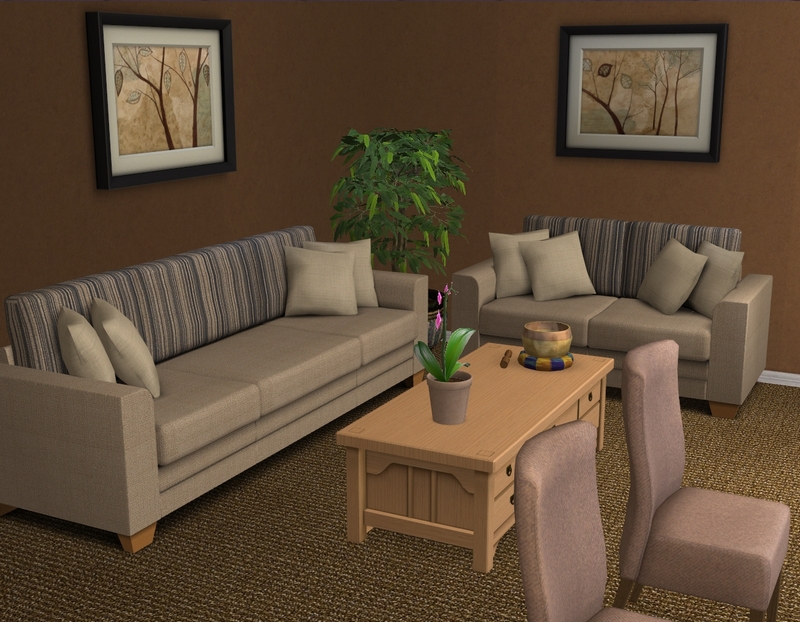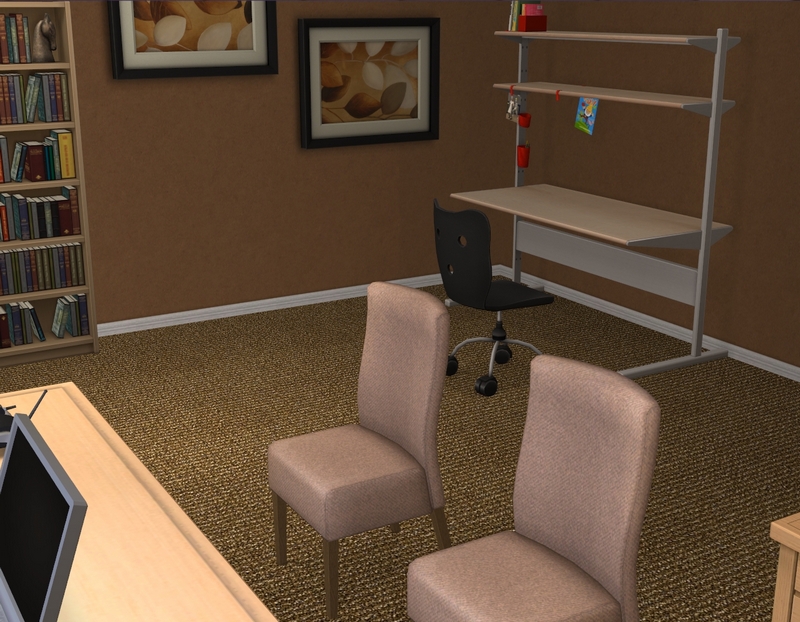 Finn is the principal of the high school now, so this will be his office. The empty desk, if you're wondering, is for in-school suspensions. ;)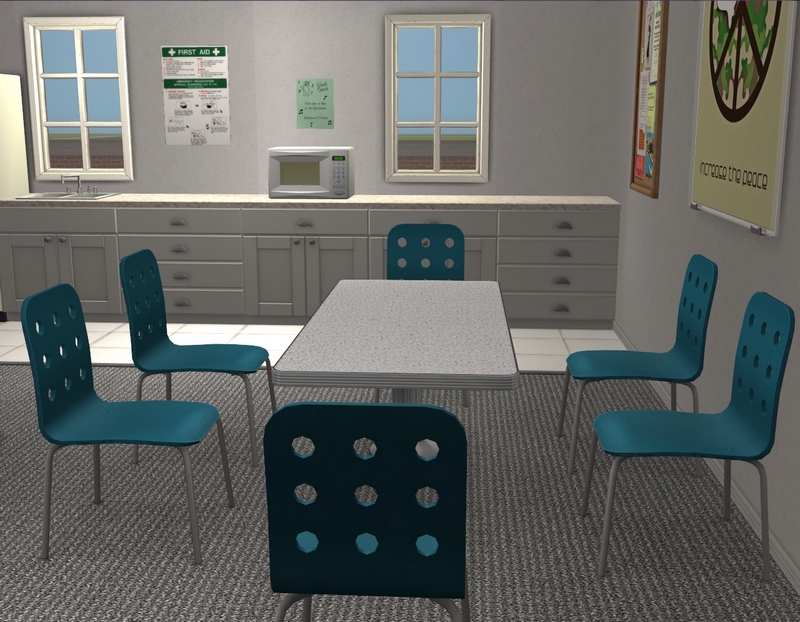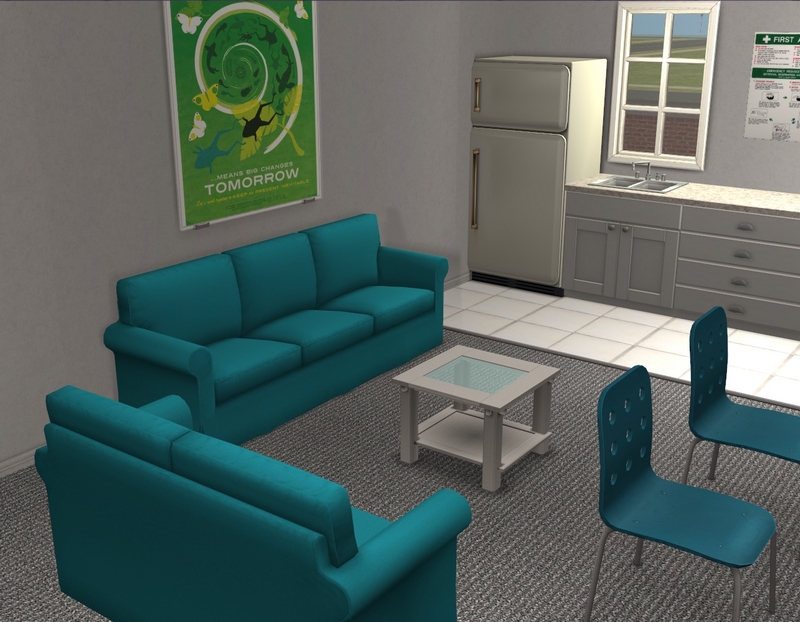 The staff room.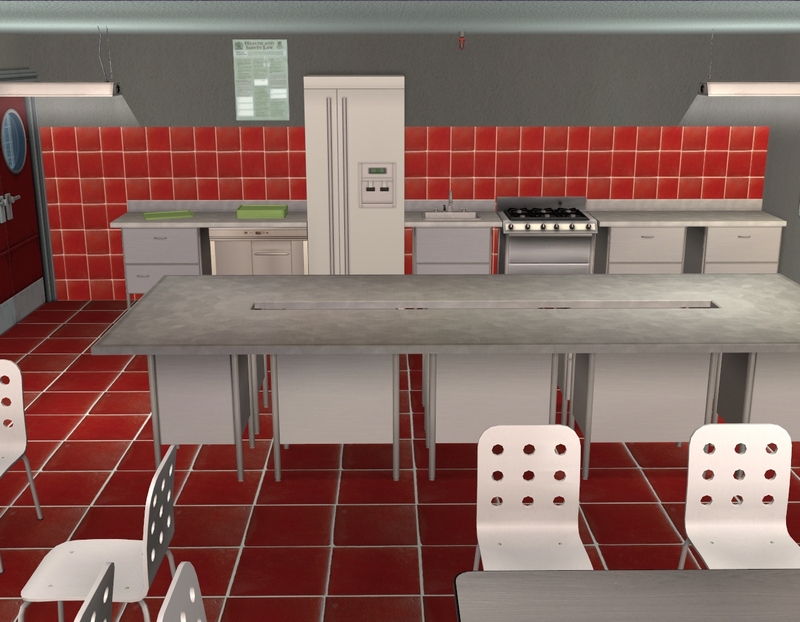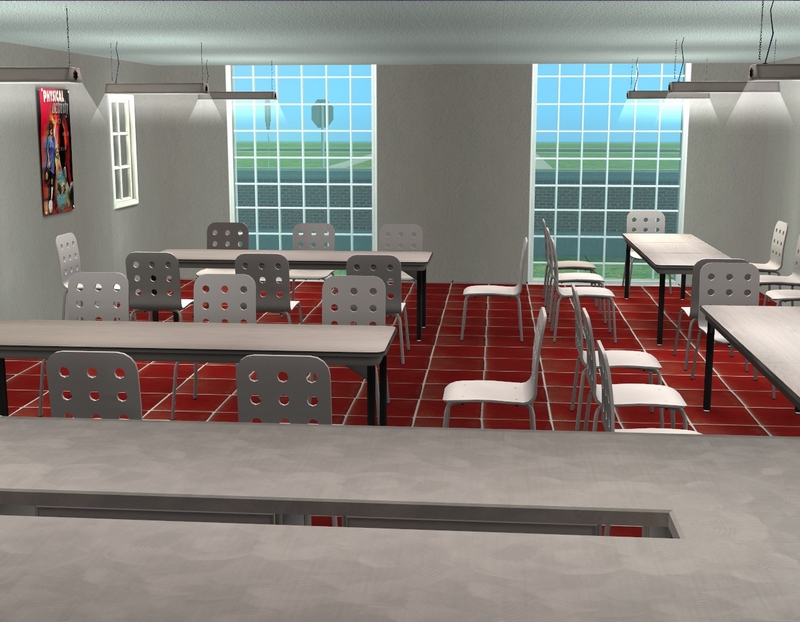 The cafeteria. One more reason I haven't set Sullivan in Australia - Australian schools do not have cafeterias (most kids bring their own lunch and they eat outside) but it is very convenient to have one in game.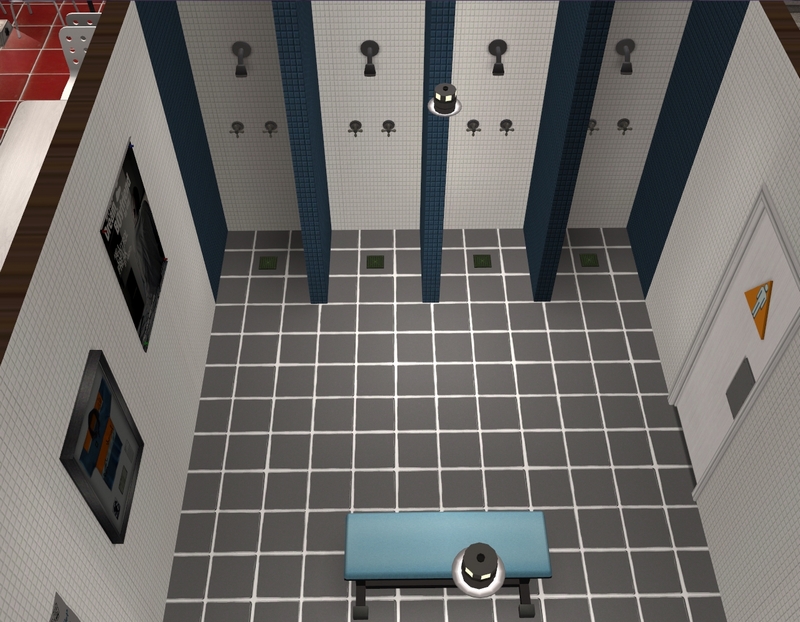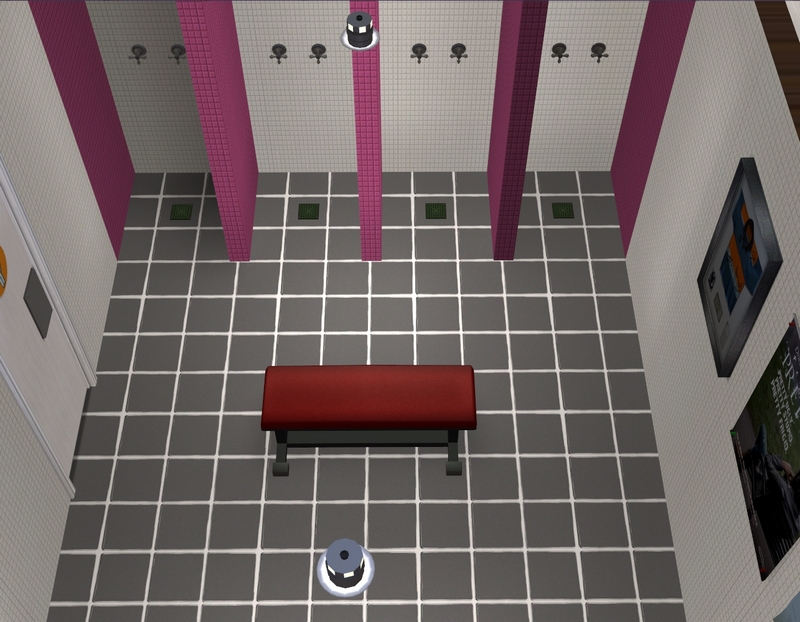 Locker rooms. I want to recolour that bench in the same pink as the tiles. Will I be too lazy? Probably!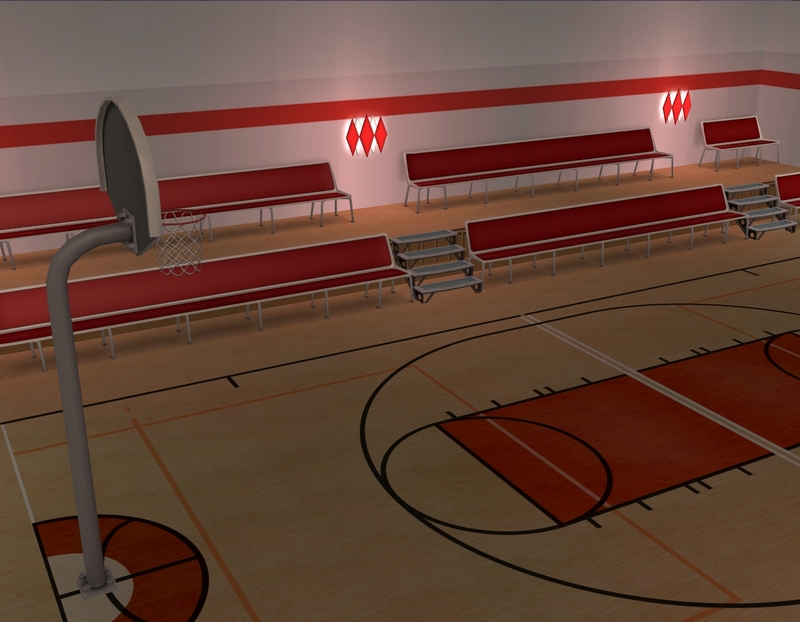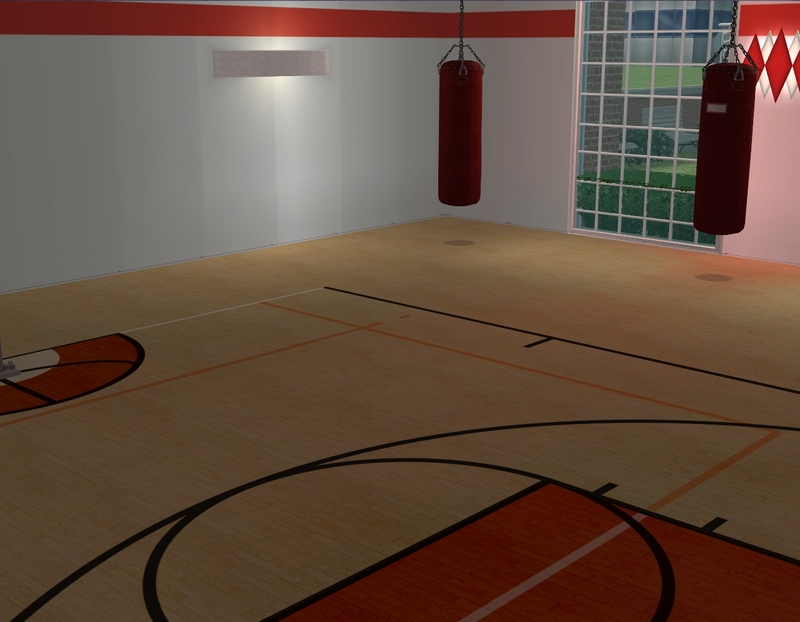 The gym, which is looking a little dark. Will have to add some more lighting. This is something else Aussie schools don't tend to have. PE is done outside.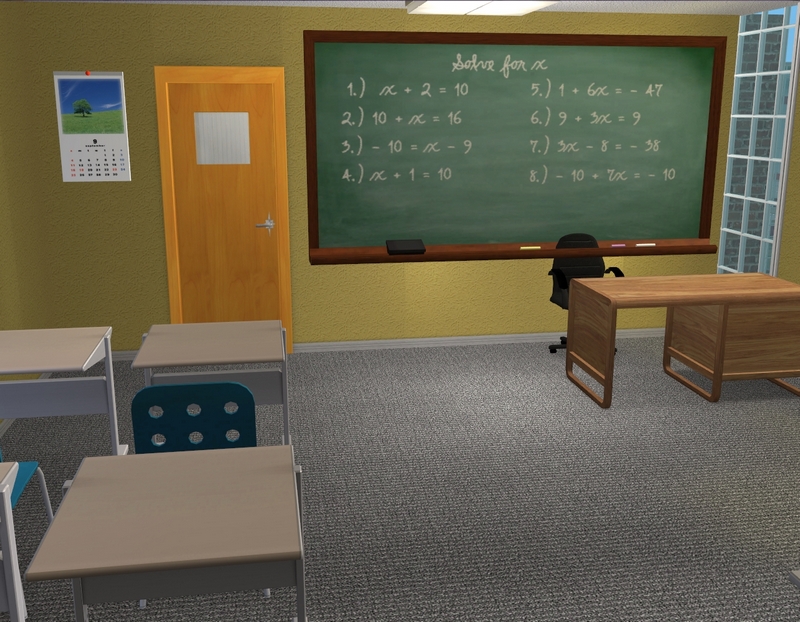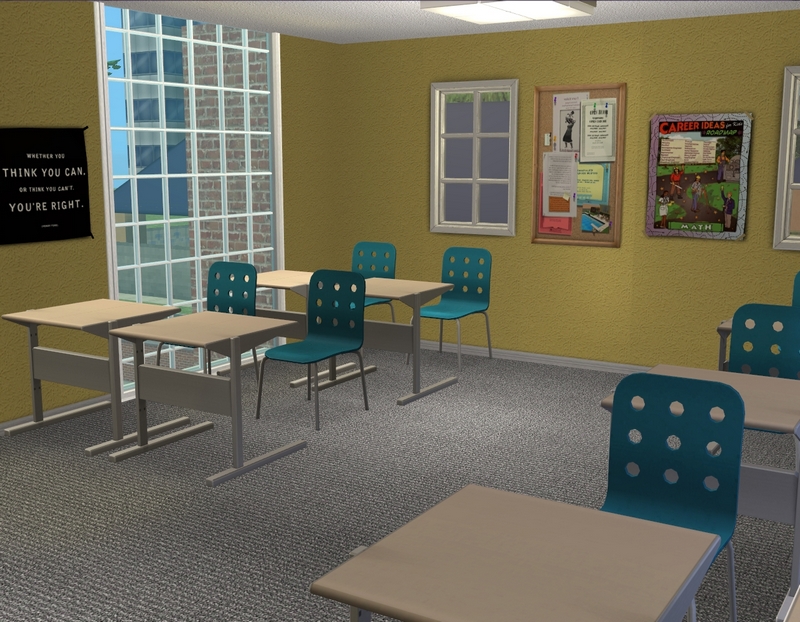 Maths classroom.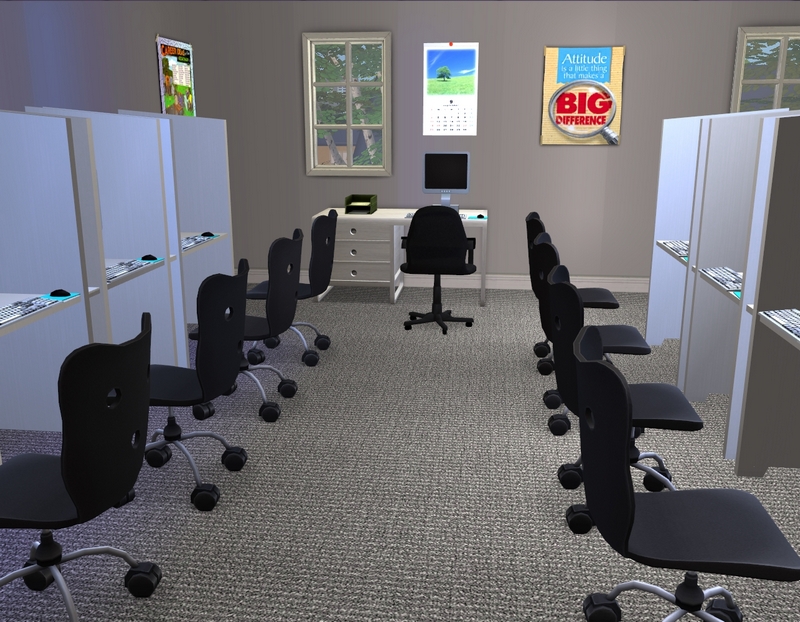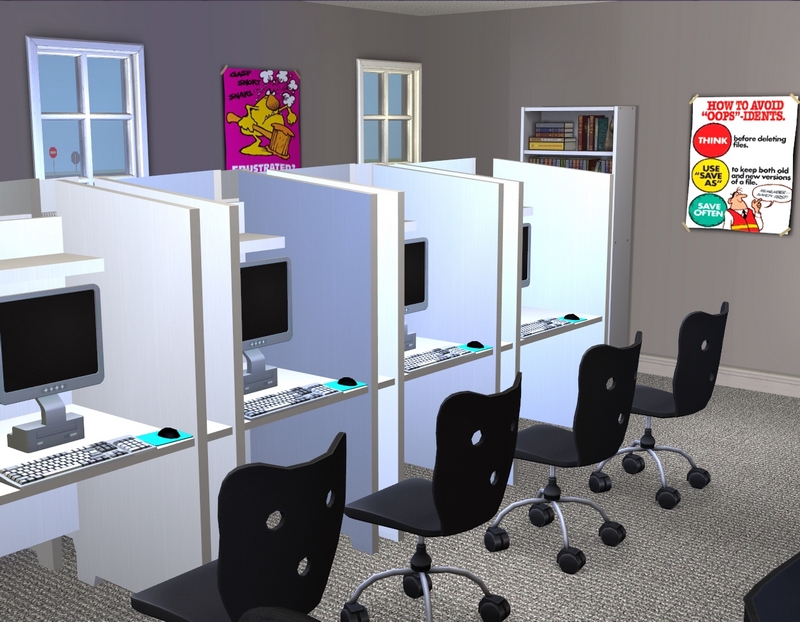 Computer lab.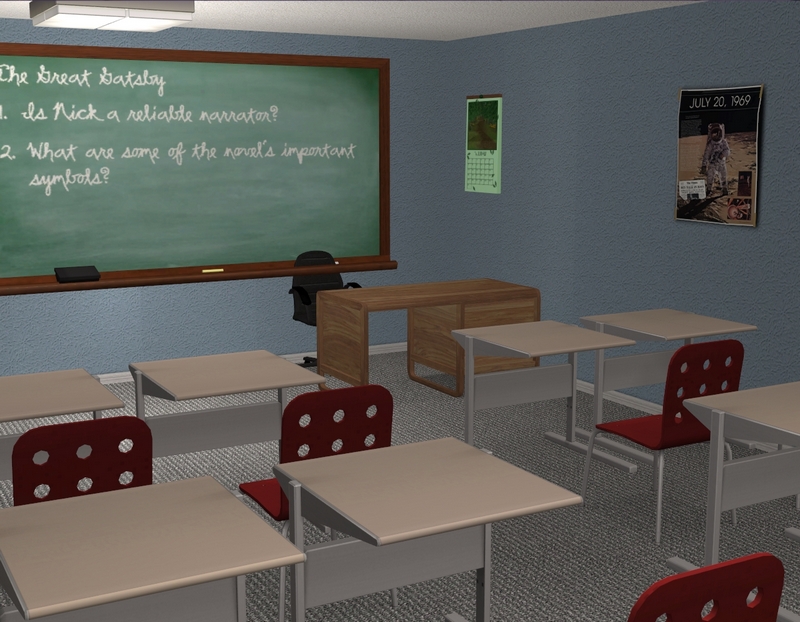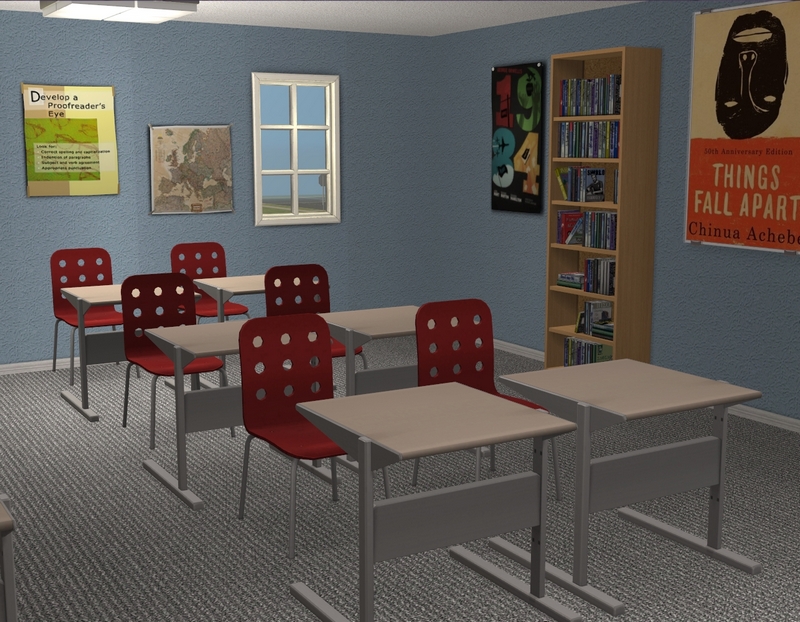 Humanities classroom - history, English, foreign languages, etc.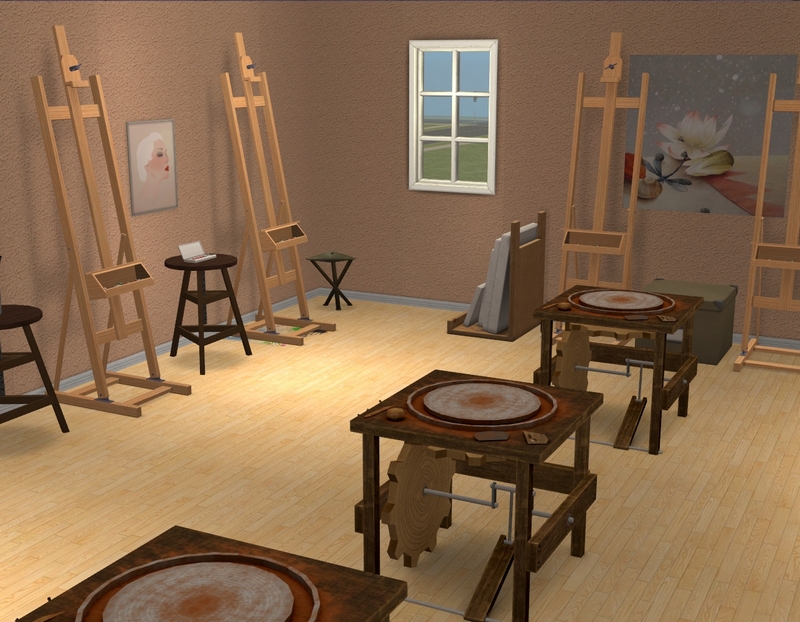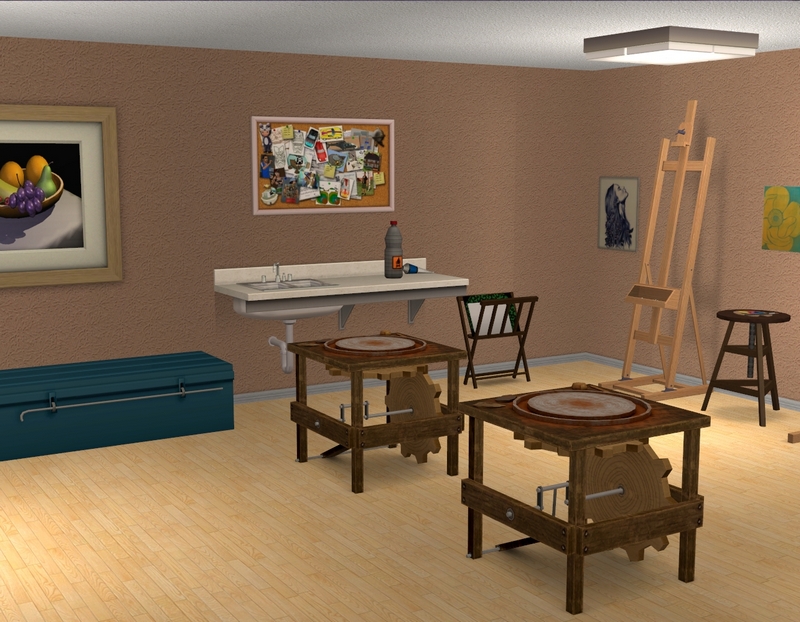 The art room.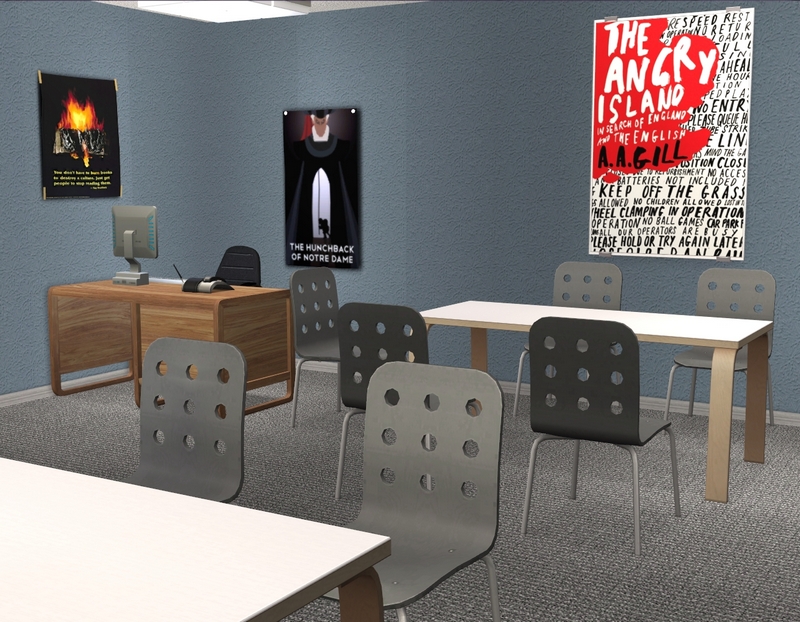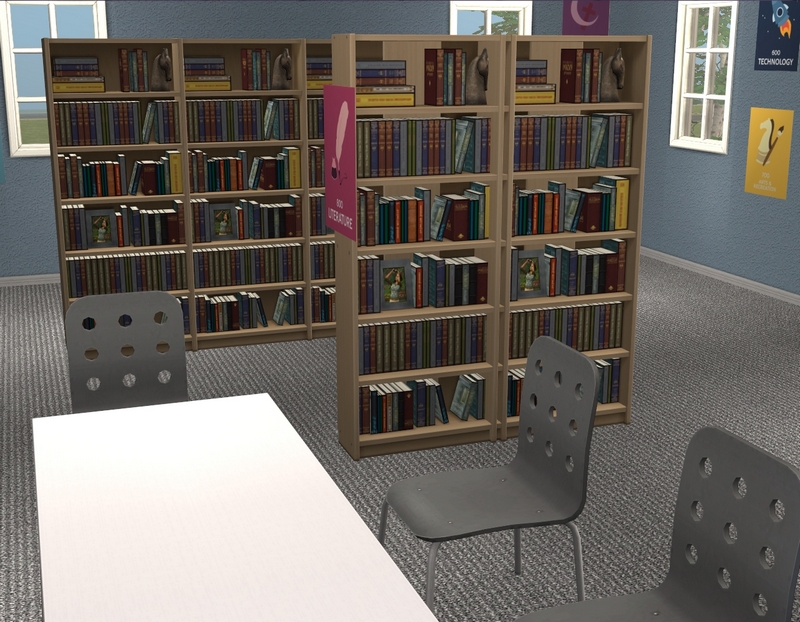 The (very small) library.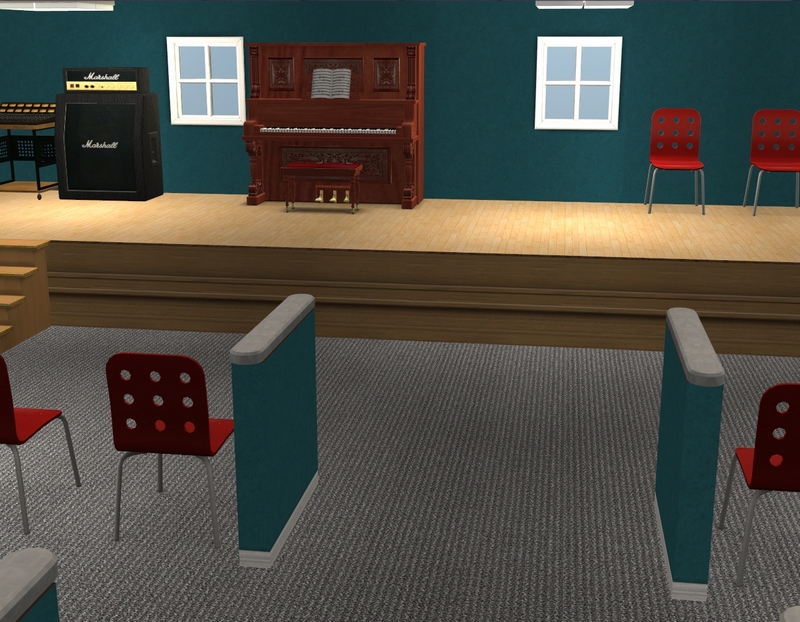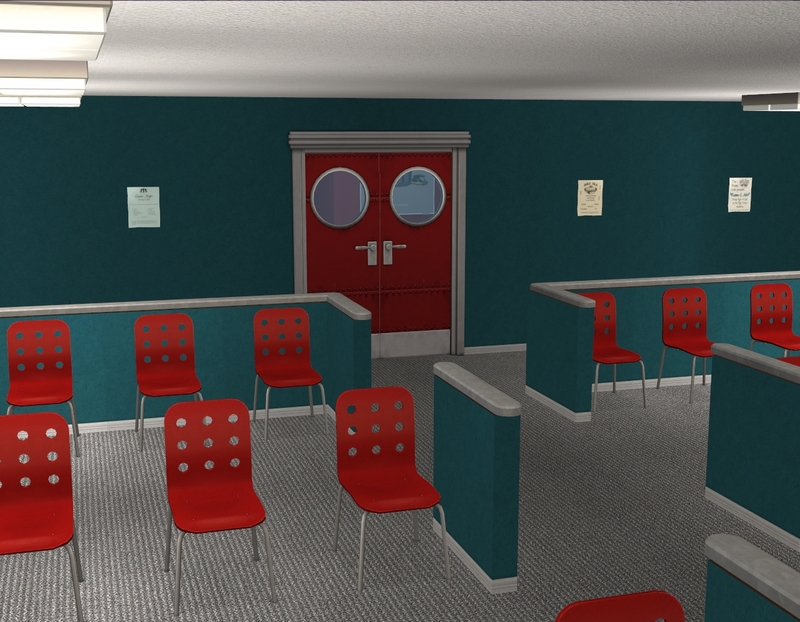 The school hall, which...I am still playing with, really. I'm calling the lot done overall but this room isn't my favourite and it needs more work.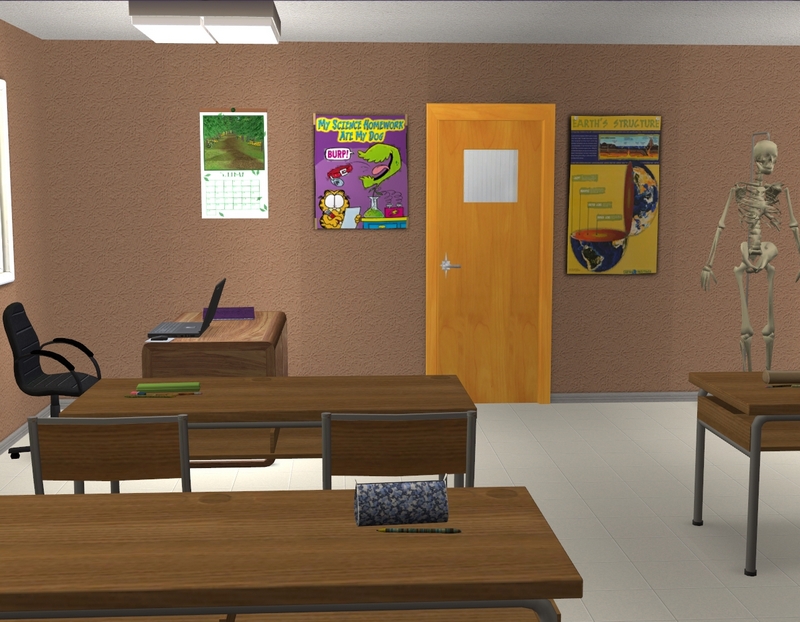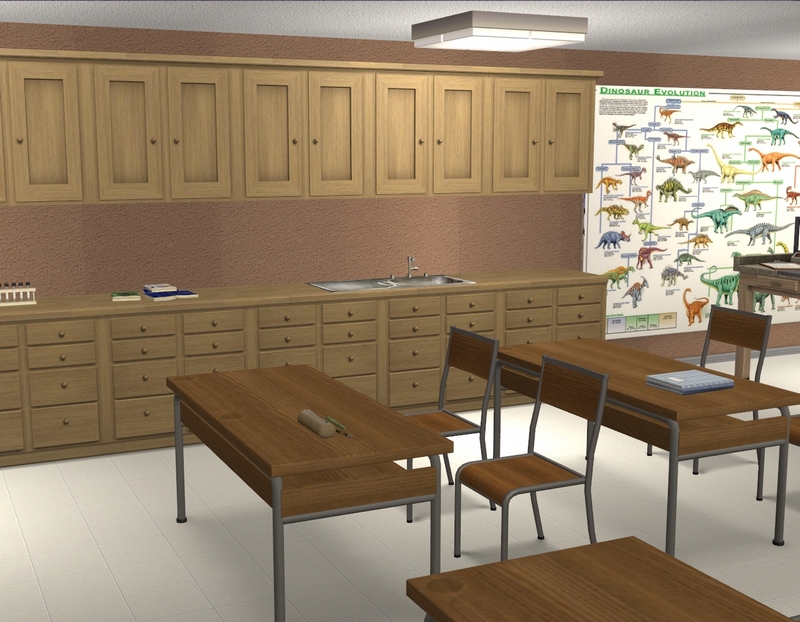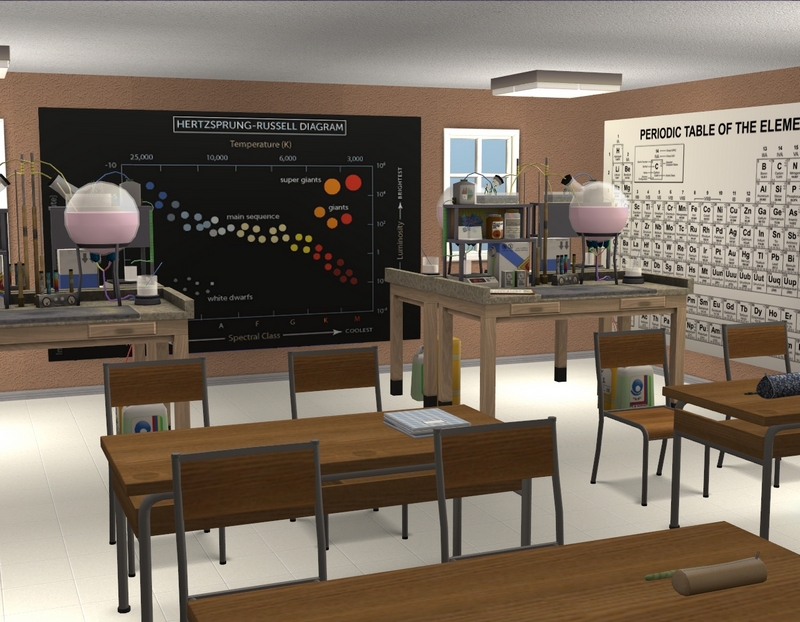 The science lab. I do very much like my science lab!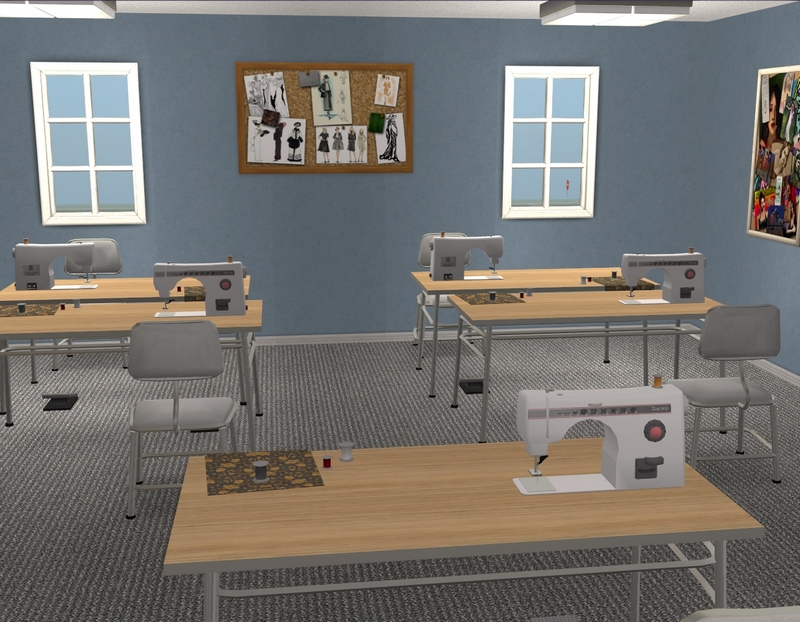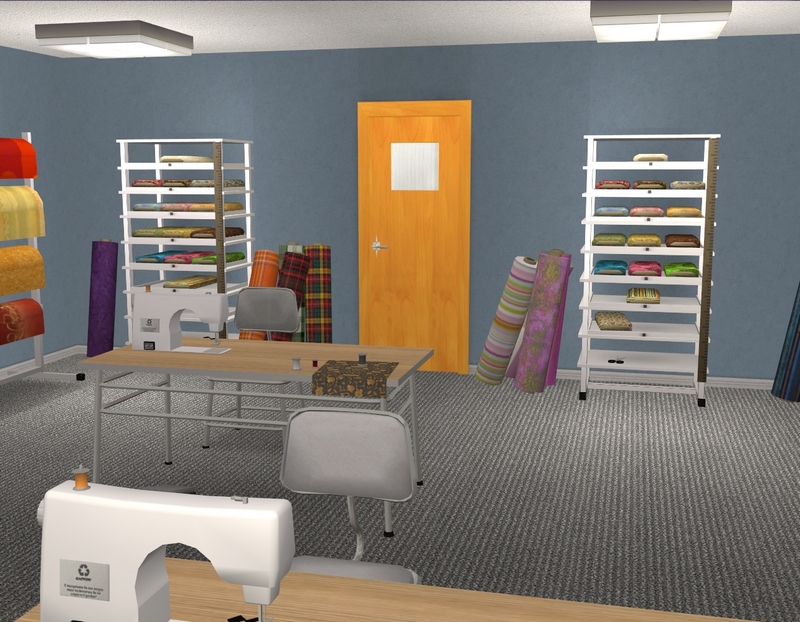 Textiles and Design, my second-most hated subject at school (first was PE). But I really enjoyed doing this room regardless. :)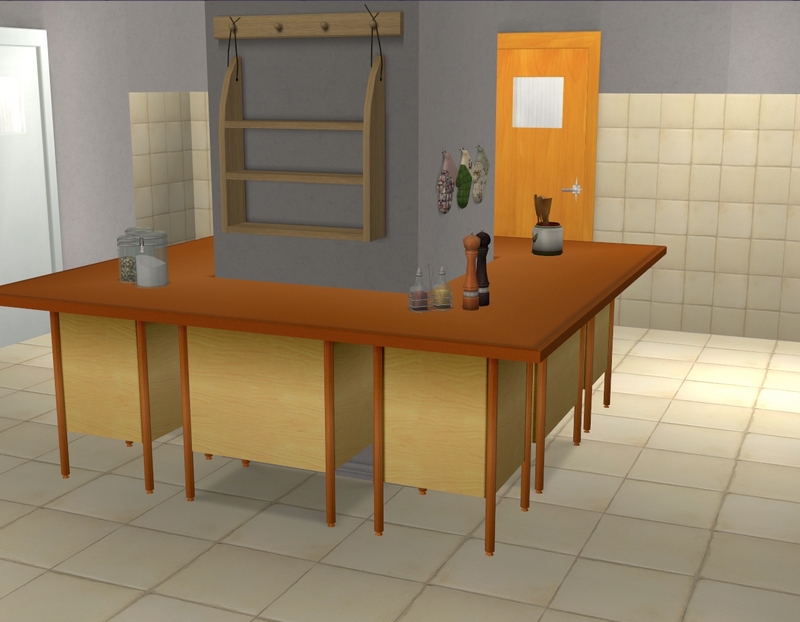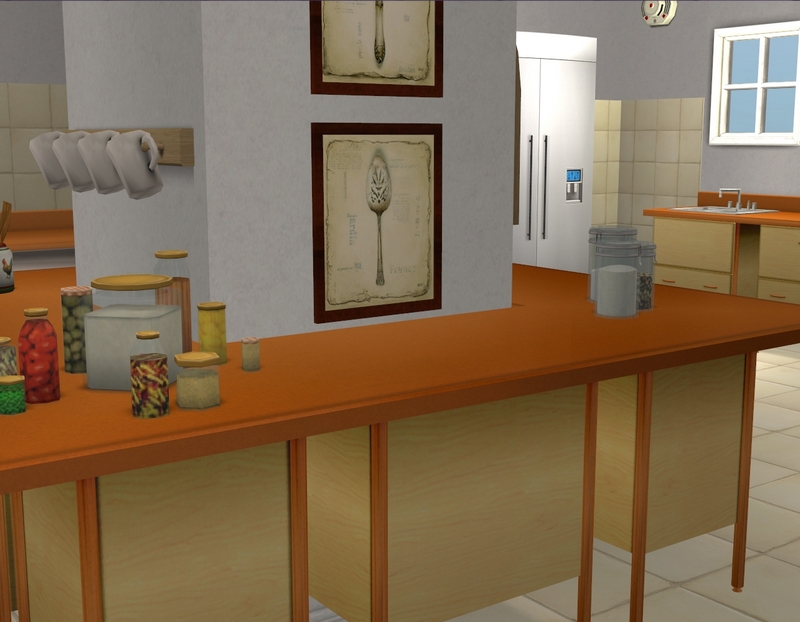 Food Tech, a subject I only wish we had at my school! We didn't have the facilities for it.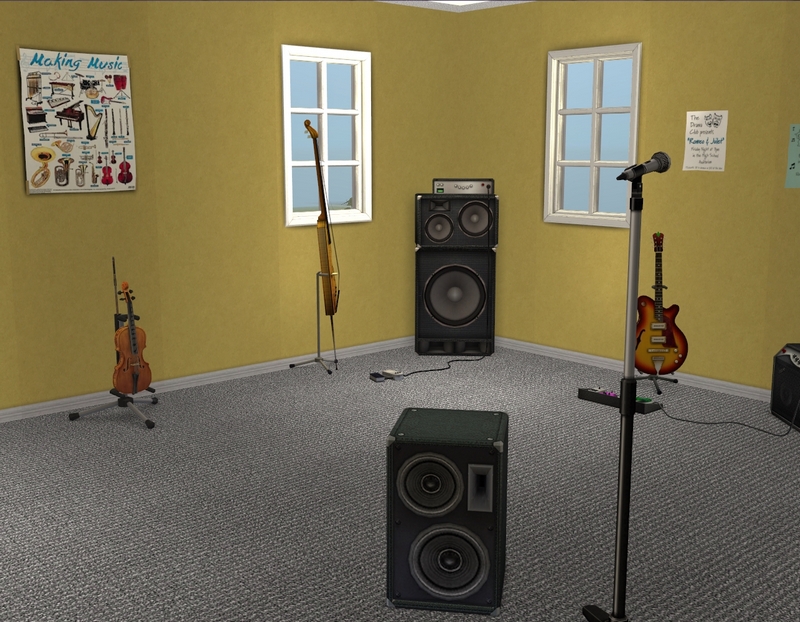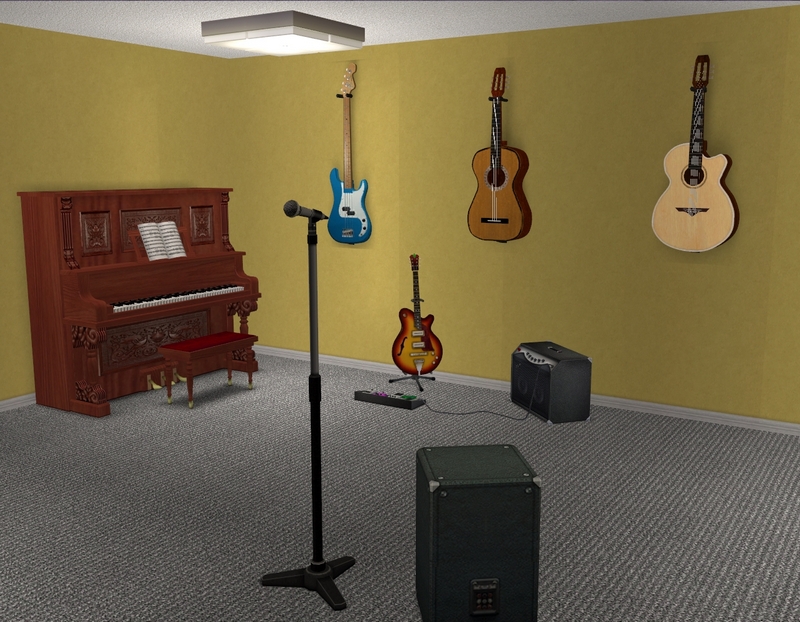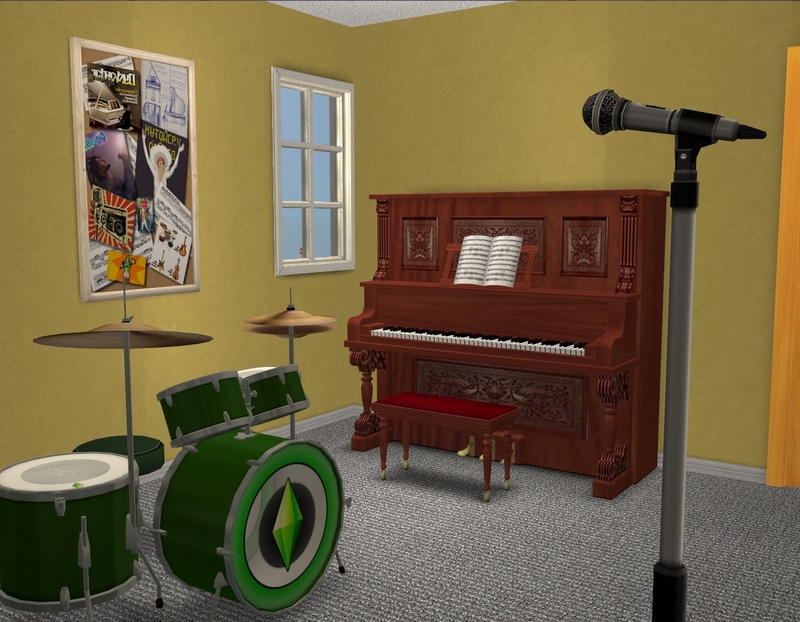 The music room, which needs to be tested in game. I'm not positive there's enough space around all the instruments or if I could possibly fit a couple more in.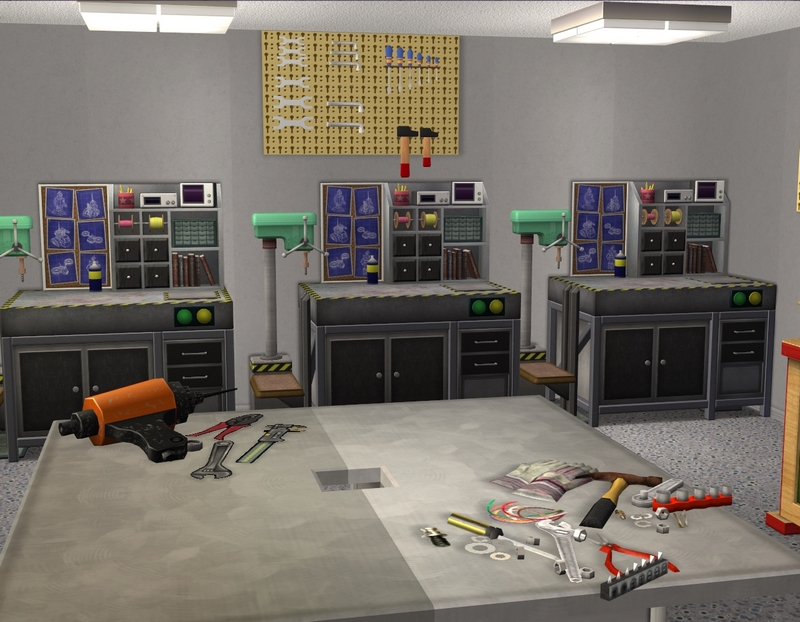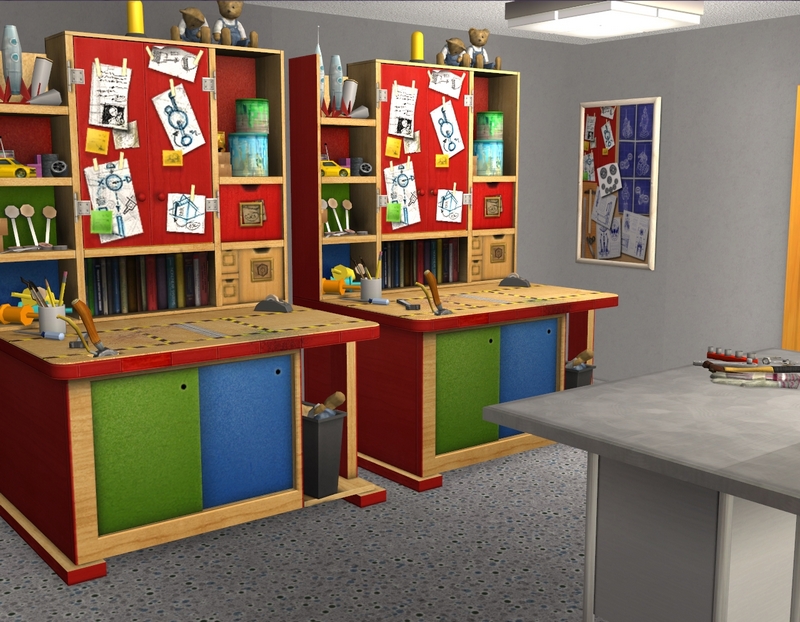 And finally, the woodwork and metalwork room!
Notes:
Hope you enjoyed the tour - I'm really happy with how the place turned out.
Forgive me for no story update this week! I kind of got on a roll with the high school and once I realised how close I was to actually finishing, I just wanted to keep going and get it done. :)