I'm ready to play (as soon as I get the time!) but I thought I'd put up this lot tour anyway, seeing you guys seem to like them. :) This is Anthony and Noah's place. To refresh your memories, Anthony and Noah are best friends and first cousins. Anthony won quite a bit of money as a teenager, which his parents held in trust for him. Right after college, he bought a house and Noah moved in as a roomie. I lost that first house when I rebuilt my hood but this is one of the cases where I actually don't care at all. This one is much more suited to Anthony than the other one (which I don't think you guys ever saw).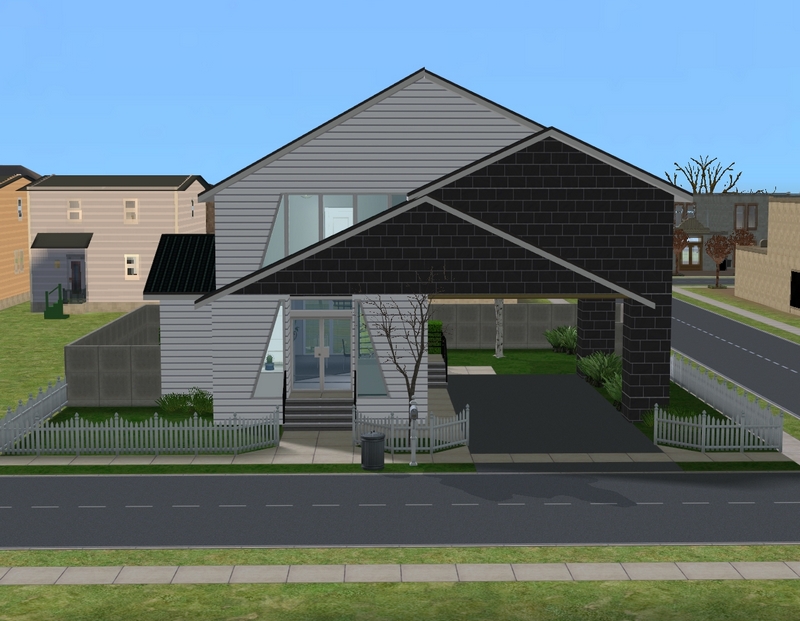 Anyway! The house is from
MTS
and is mostly untouched on the outside, apart from changing the fence. I don't like low fences all the way around a lot, personally.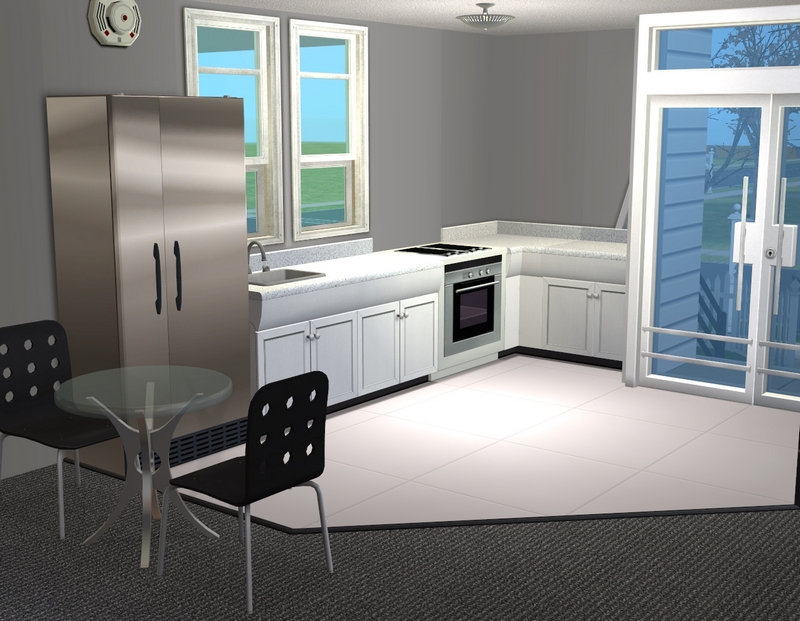 The kitchen was also left mostly as is, except for the addition of a little dining table and chairs.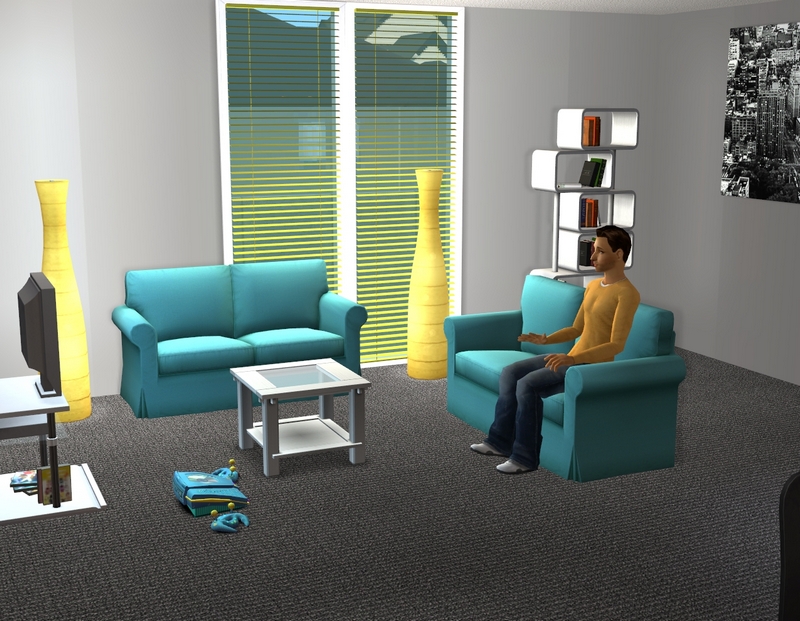 The living room is spacious enough for just two young guys.I love the yellow venetians! I was excited to see I had those.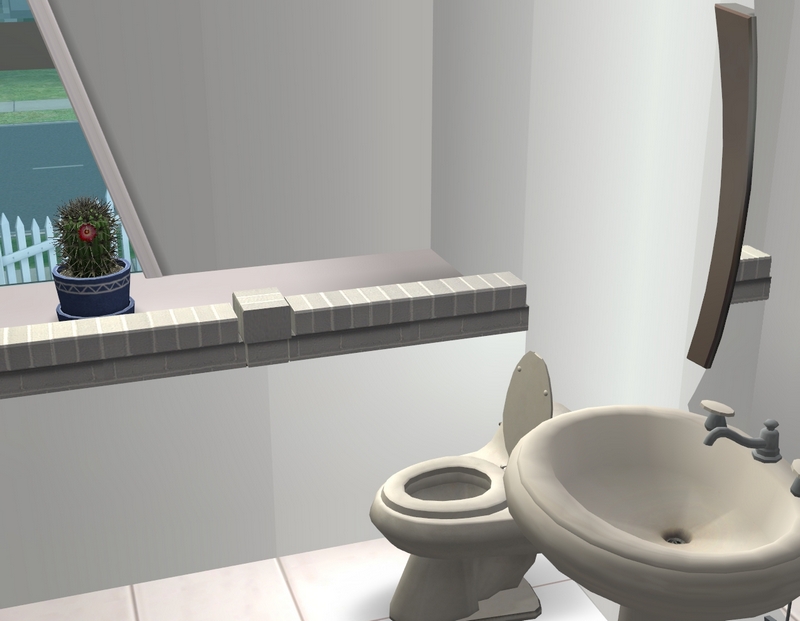 I really liked the builder's creative use of those triangular windows with the platform foundation. It's a cool effect.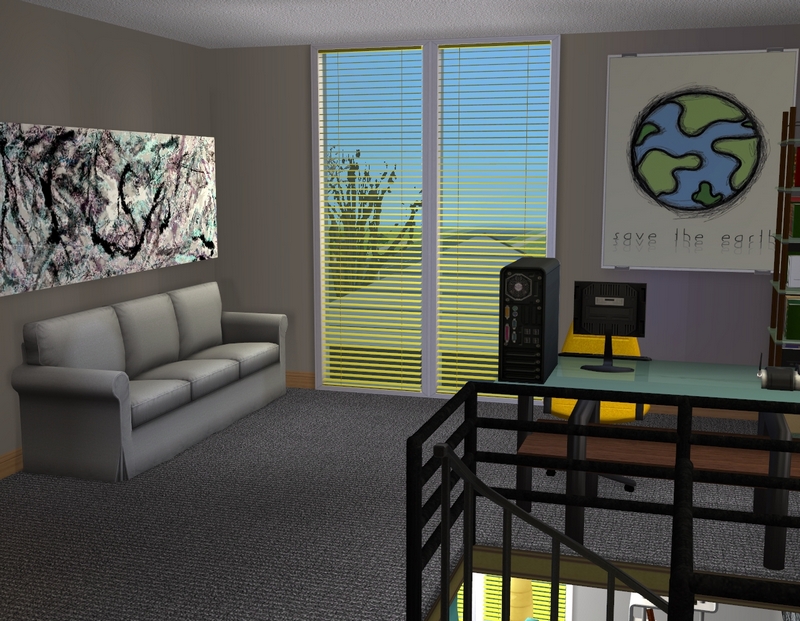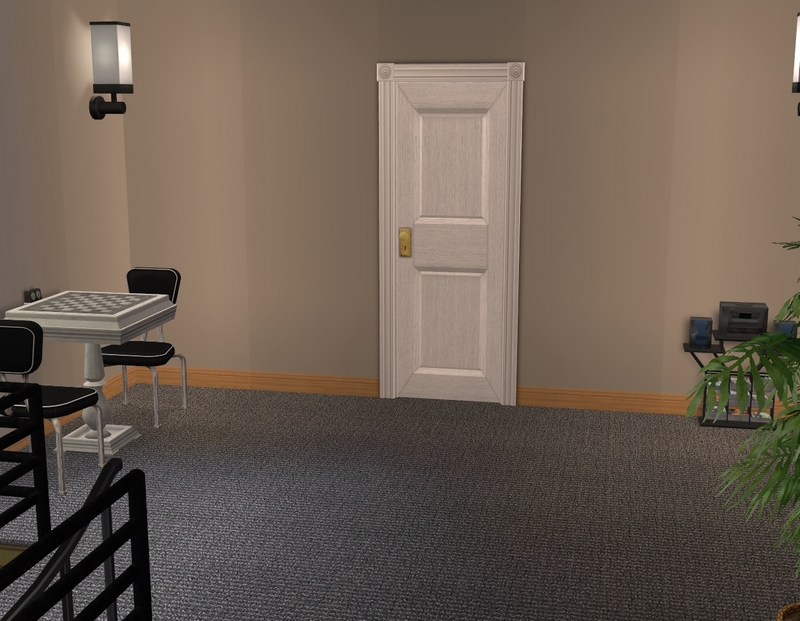 Upstairs, I turned the "hallway" into a kind of office/rec room for the boys. I need more wall deco in a bad way, so please excuse the naked walls!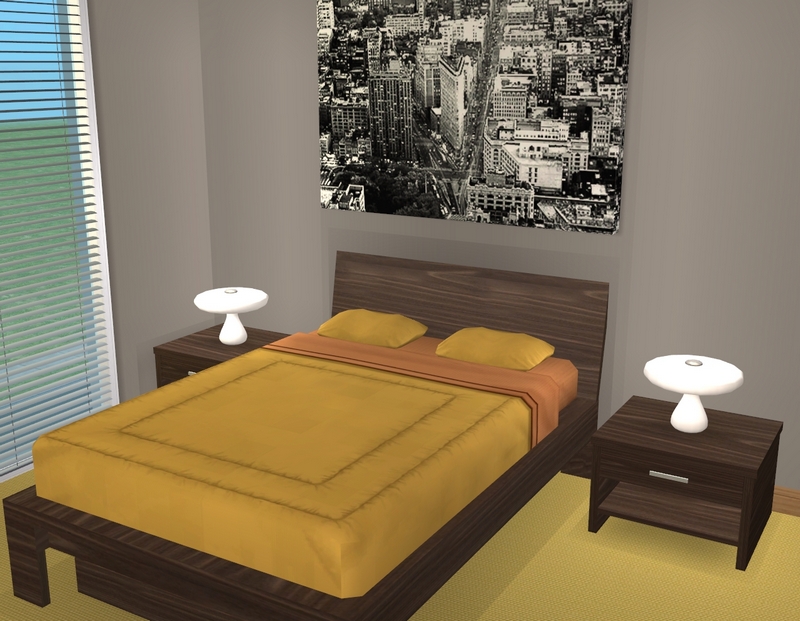 Anthony's room. I still haven't decided whether I'm keeping the yellow carpet or not. I may switch it to the grey I'm using in the rest of the house.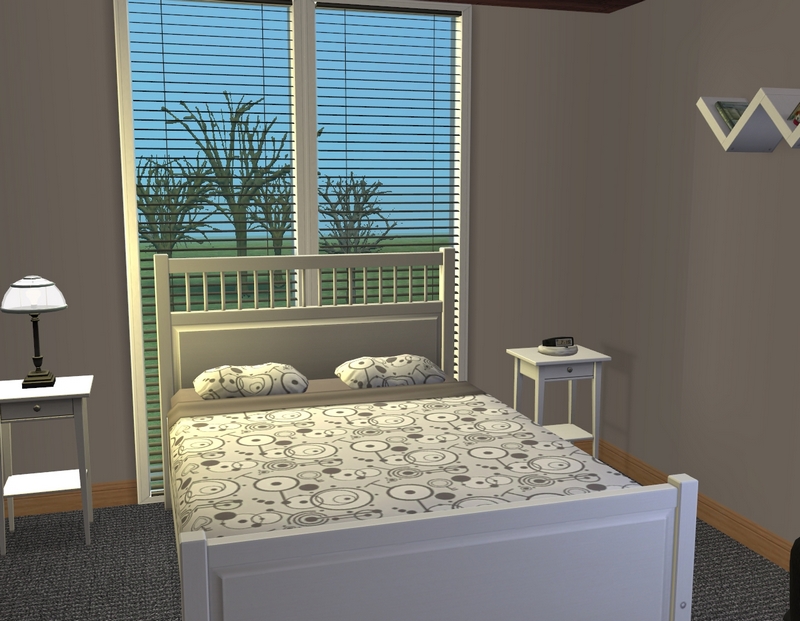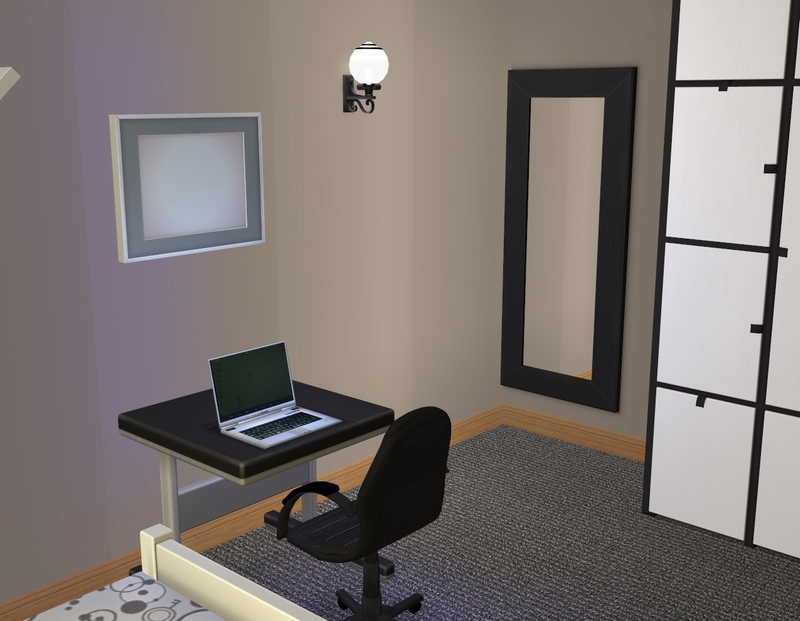 And finally, Noah's bedroom! The picture frame will be filled in, once I add all the Gottlieb pics back in. If you are super-observant, you may notice that Noah's bedspread is the same one he had when he was living at home. I thought that was a fun touch!