Anna and Emil are the family up in my game, so like everyone else, they needed a new house. I did this one for them this week. You can download the original version
from MTS
. I've changed the layout slightly, because I just can't with front doors opening into the kitchen! Just one of my little things.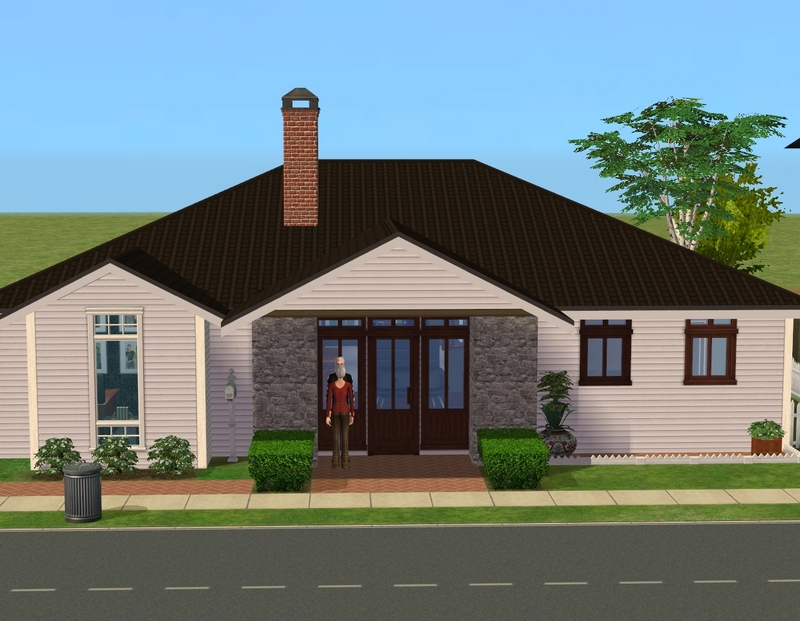 So here it is! There is also a pretty awesome pool off to the side, which you can't see. You can probably see it better at MTS. I've barely touched the outside at all. Please don't mind the windows! I meant to change them all to the ones on the right but apparently, I got distracted. ;)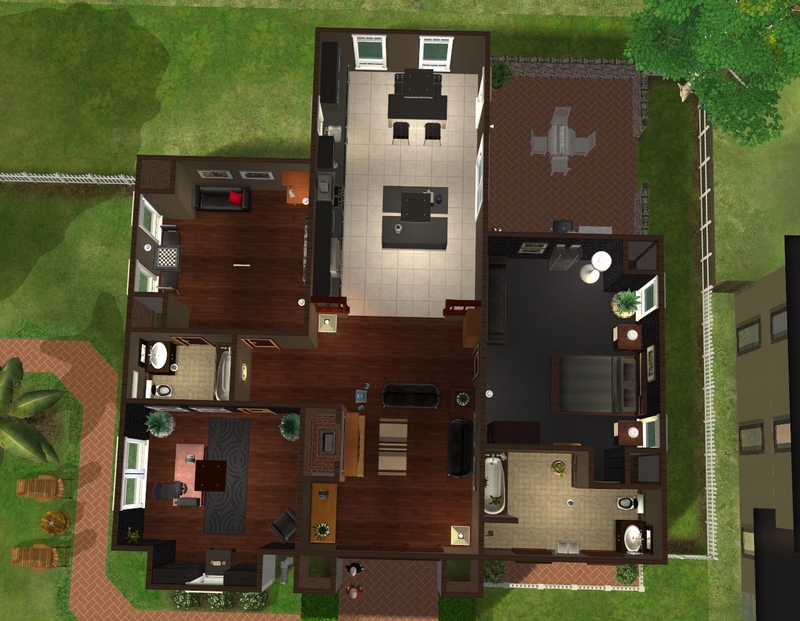 Layout.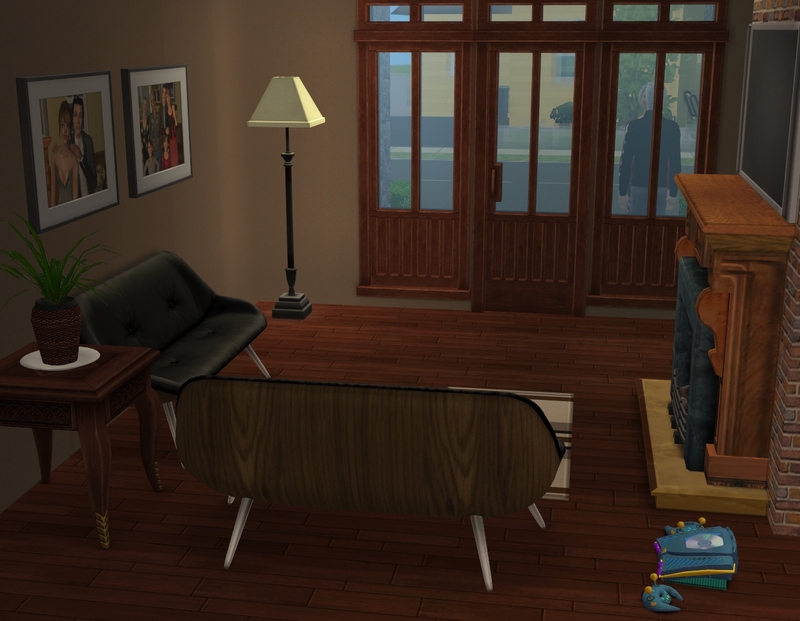 The living room is quite small but it's just the two of them now and they're not big entertainers. They have plenty of space for that outside anyway.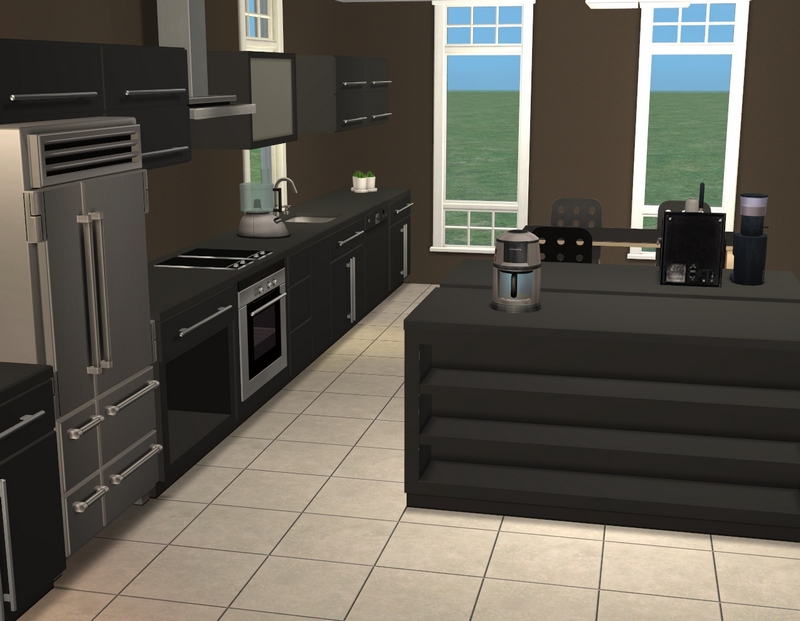 The kitchen. Anna's favourite colour is brown and Emil's is black and I've used those colours throughout the house. I really like how they work together.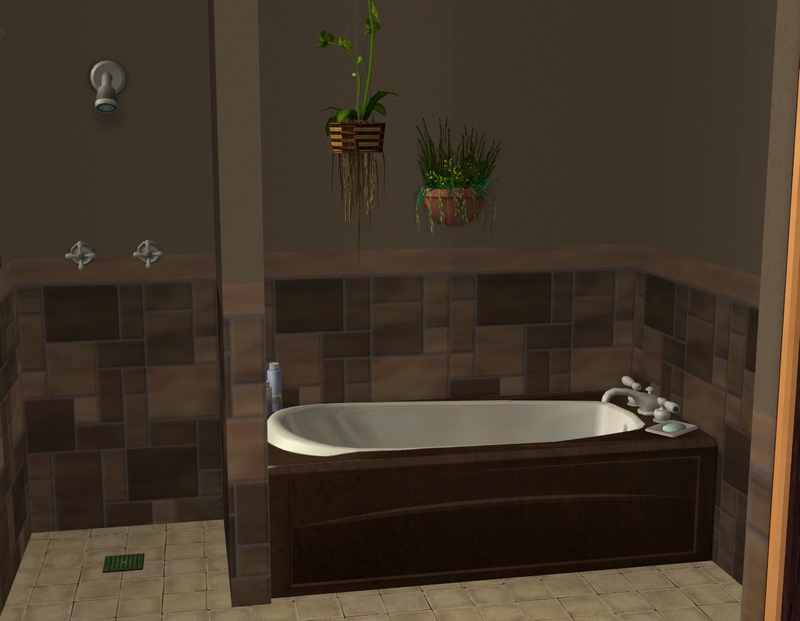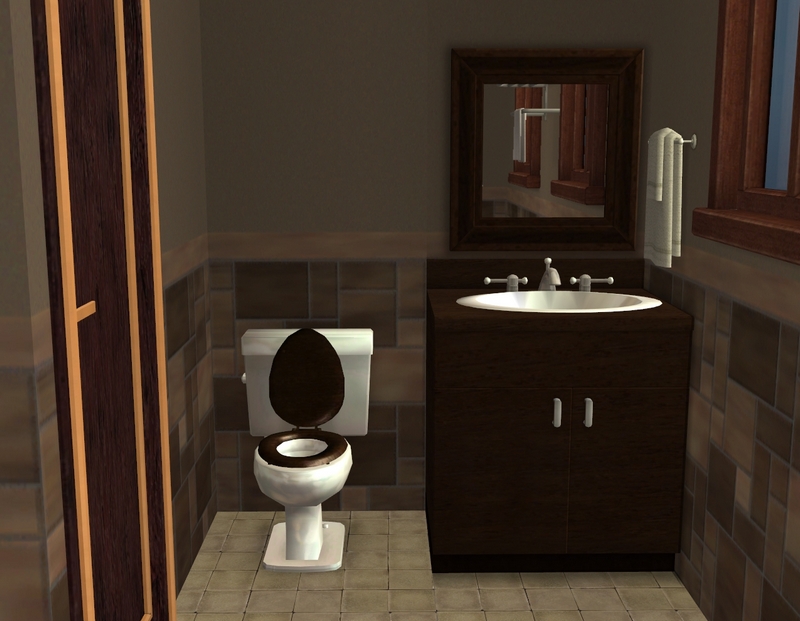 The larger bathroom. I actually decorated a bathroom I like, rather than merely tolerate! Yay for me!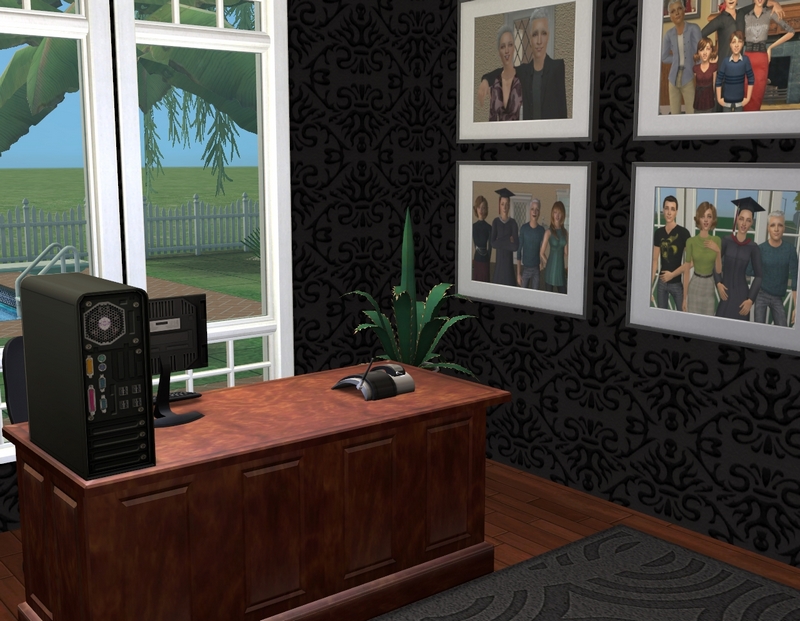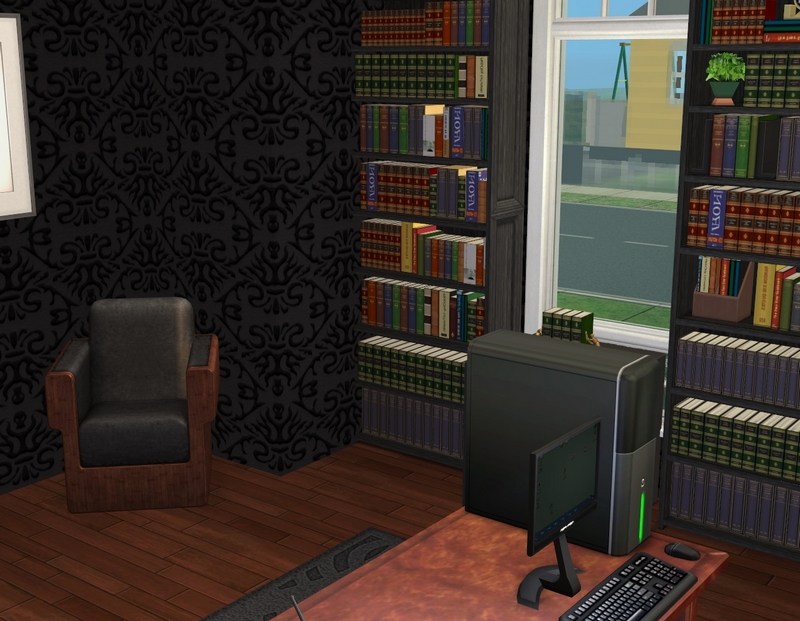 The office, which I didn't change much at all from the original. I switched around a little decor and changed the walls and floors.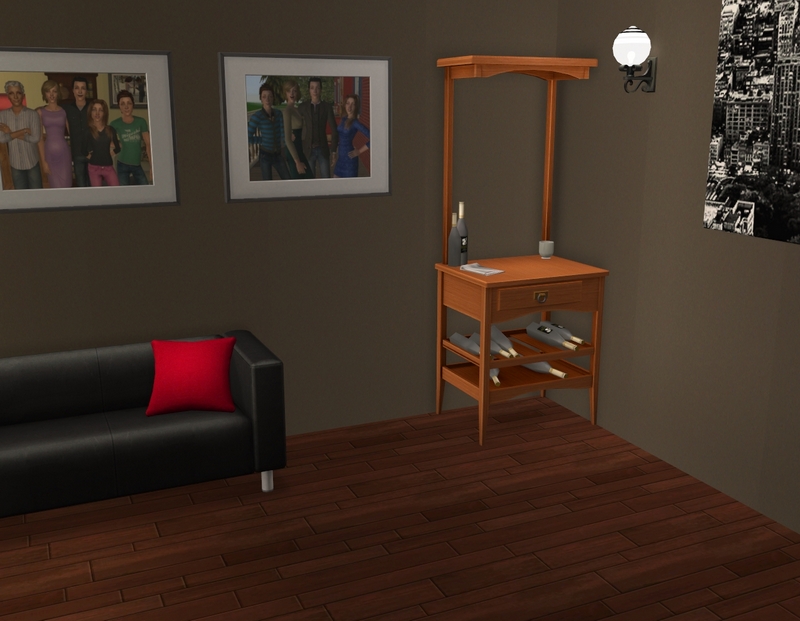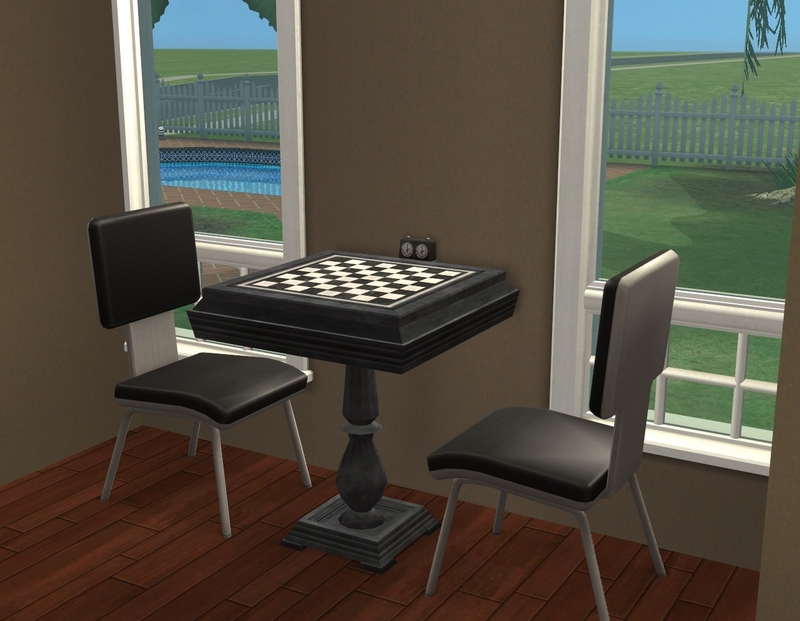 The game room, which I'm intending mostly for Emil, seeing he's a Games sim. There's a dartboard on a wall you can't see. I can tell I decorated this room last, because it's a bit blah! I just need a rug to pull it all together, I think.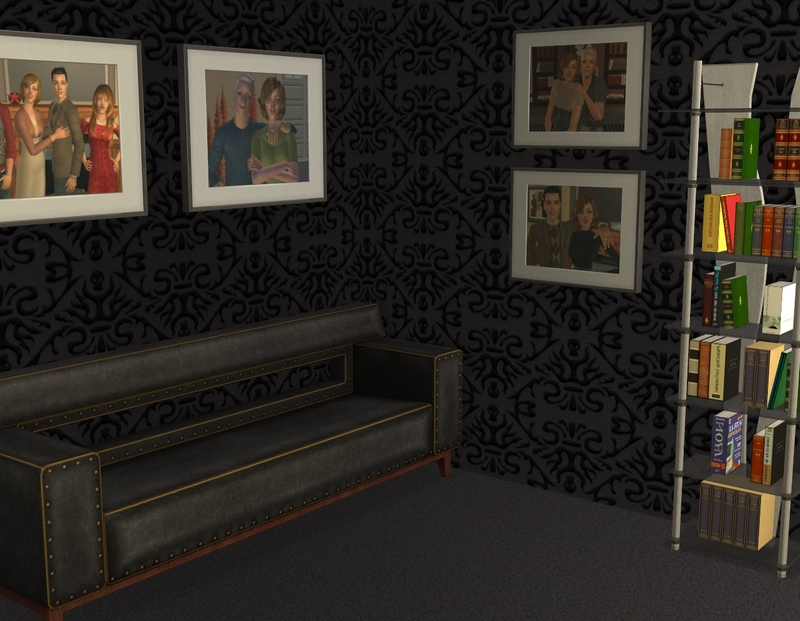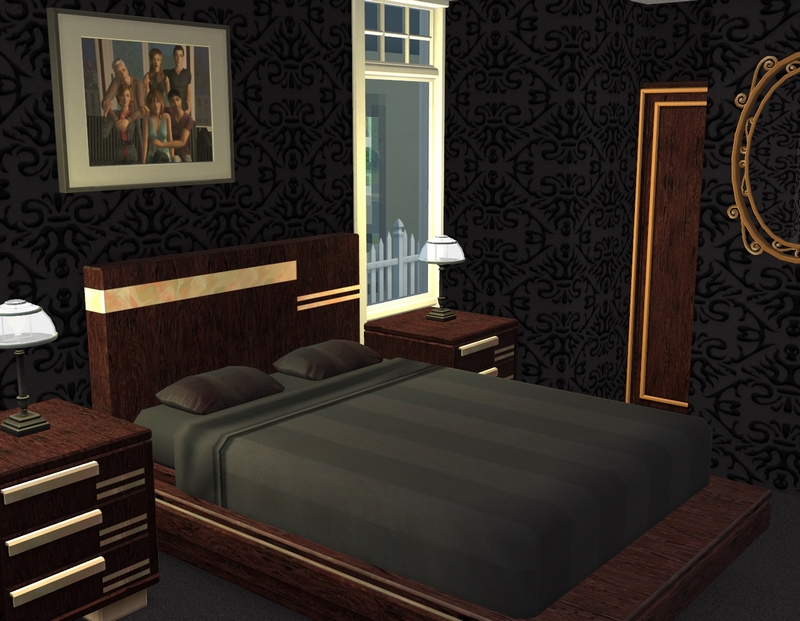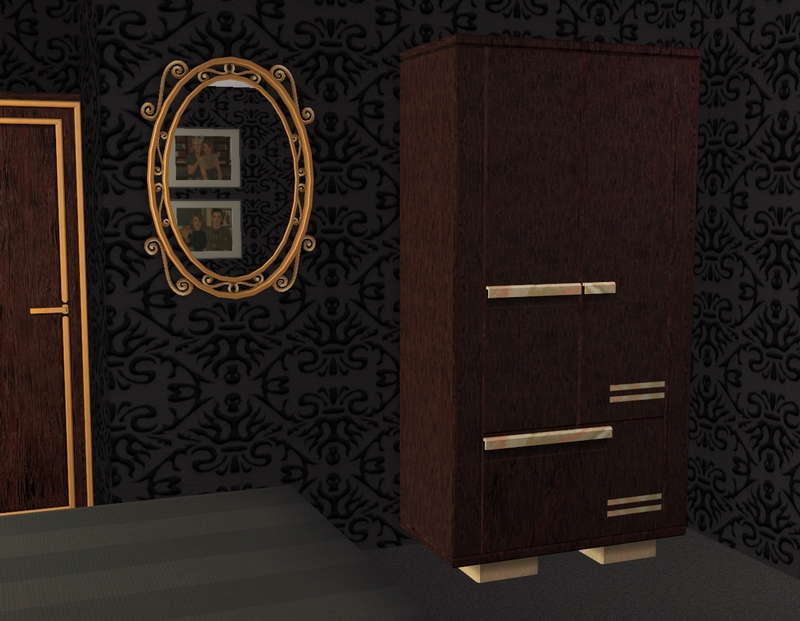 And finally, the bedroom, which is the room that I think is most suited to Anna and Emil's style. I'm really looking forward to playing this house.
I have been busy in my game over the past week! I've been on a bit of a roll and I've decorated/prepared
four
lots - lately, it's been taking that long or longer to do one lot, so I'm pretty thrilled. I did this house, Starry Nights (which had more CC than I remembered, so I had to go and replace some things with other things) and a makeover of a restaurant from Sims Community Project. It's not worth a whole lot tour but you can see two quick pics
here at my Simblr
. I also did Maia's (formerly Jace's) flower shop and I may put up a tour of that too. :)